This action can be used to block the Mouse and Keyboard commands. The user will not even be able to move the mouse pointer on the screen. You should note that if an error occurs, the Player application will unblock mouse or keyboard. The user can also use Alt + Ctrl + Delete key combination and unblock the mouse or keyboard.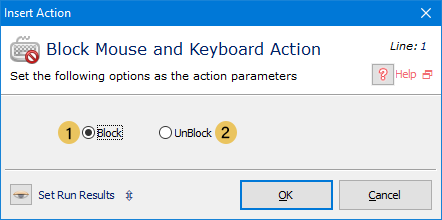 Description of the parameters:

Block: By selecting this option, you can block mouse and keyboard.

UnBlock: Selecting this option unblocks the mouse and keyboard.