This action can be used to send mouse commands to the screen (commands like Click, Double Click, Right Click, …).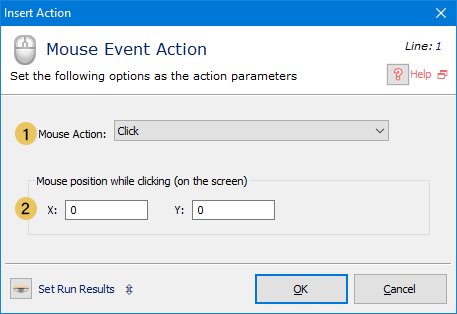 Description of the parameters:

Mouse Action: The command that the mouse needs to send. This command can be one of the following:
Click / Double Click / Right Click / Right Button Double Click / Middle Click / Middle Button Double Click / Left Button Down / Left Button Up / Right Button Down / Right Button Up / Middle Button Down / Middle Button Up / Wheel Down / Wheel Up

(Mouse Position While Clicking (On The Screen: The mouse command will be sent in this X, Y coordinates on the screen. The coordinates will be calculated from the "top-left" of the screen.