You can use this action to open or create an Excel file.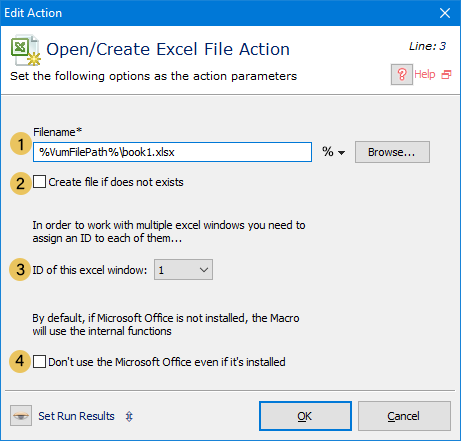 Description of the parameters:

FileName: The path and the name of the Excel file that you want to open or create. Instead of typing the path, you can use the Browse button to find the file. Or you can use the % sign to insert Text variables in this parameter.

Create File If Does Not Exists: By selecting this option, if the Virtual User Software can not find the file at the specified location, it will create one with the specified name in the specified location.

ID Of This Excel Window: When you are working with multiple Excel files, you can use this parameter to refer to each one.

Don't use the Microsoft office software: By selecting this option, the macro will not use the Microsoft Office.