While configuring an action, you might need to specify a Special Folder in windows (like My Music, Program Files, …). If that is the case, you can use these variables. The value of these folders will change depending on the running system. For example, consider the Program Files variable. If your Windows OS is installed on your C drive, the value of this variable will be C:\Program Files, and if it's installed on your D drive, this value will be D:\Program Files.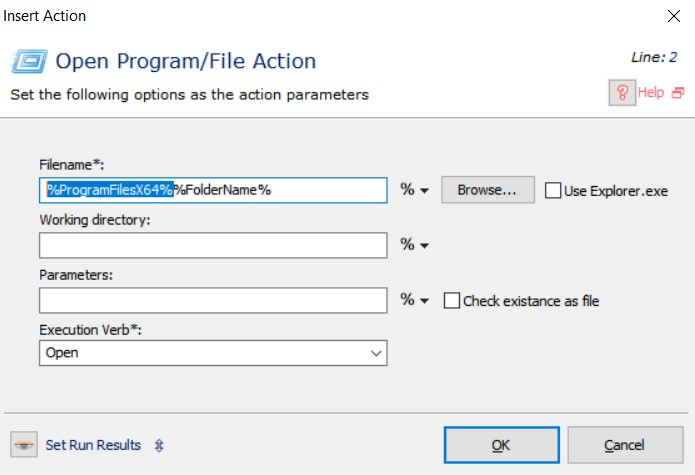 Now, if you use this variable as an action parameter like the image above, depending on the system it's running on, it will change to the correct path of the Program Files folder.
The Special Folder variables have predefined values, and they can only be used in action parameters.