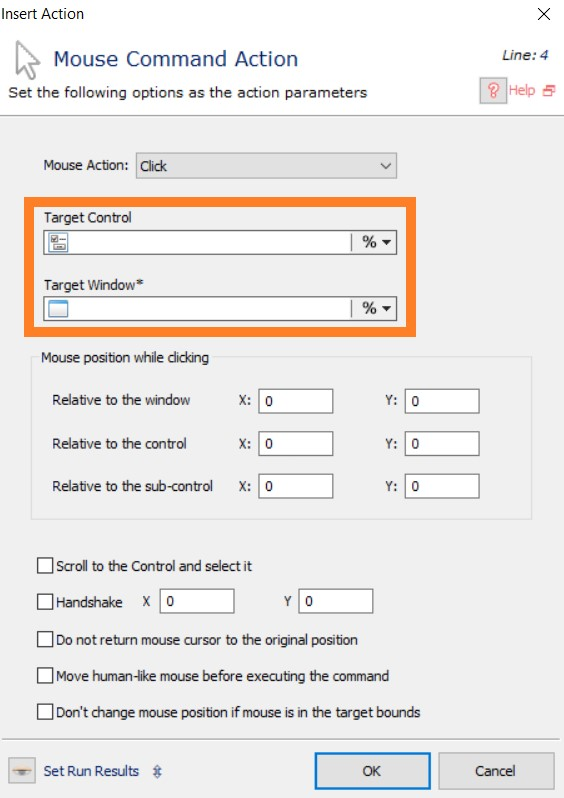 While working with a specific part of an application or software, like performing a mouse command on the OK button of accounting software, first you need to specify the information about that software; this information includes the name, the process (the executable file), window and other application-specific data. This is needed so that the click is performed on the right place. We usually use the Recorder application to retrieve the Window & Control data, but if you want, you can use the insert option to enter this information.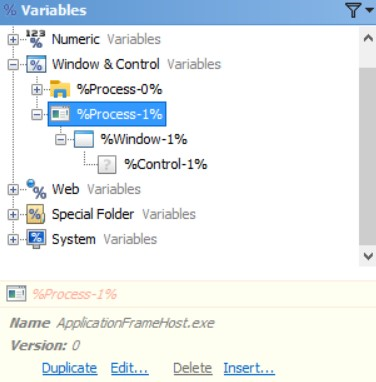 To see the information that has been extracted from the windows and processes and controls, you can right-click on the specific item and select "Edit." A window will open, and you can see all the details that have been saved. Also, you can right-click on each of the variables and Rename them.
In summary, this information is saved so that the Player can find the right target for the mouse and keyboard actions.