Whatsapp bulk message sender ChangeLog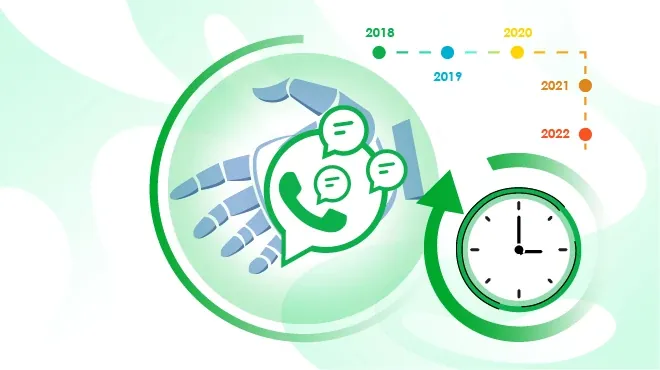 Currently Active and successfully tested on
2021/09/13 03

September
2021
Bug Fixes
Improved the checks on numbers before sending the messages
Reporting the Account the was used to send the messages
Marking the numbers to avoid duplicate messages for the Forward to Saved Numbers macro 12

may
2021
Bug Fixes
Improving the functions of the Extract Group Information Macro
Fixing some minor issues with the Forward Macros 15

february
2021
New Features
The ability to use the Chrome browser has been added to all the macros
The new Forward Messages with Images and … to Anonymous Numbers has been added to the Package (we recommend using the Chrome browser for this macro; Firefox support will soon be terminated)
The new Forward Messages with Images and to Saved Numbers has been added to the Package
Bug Fixes
Reporting features of the package has been improved
The Player application of the Virtual User Software has been updated to its 8.2.3.8 version. The Chrome Driver has been enhanced in this version and its speed has greatly improved.
And most importantly: the "Tips and Tricks to avoid Getting Reported or Blocked" PDF file has been updated to be compatible with new WhatsApp algorithms. We strongly recommend you to study this tutorial again. 21

November
2020
Bug Fixes
Changed the method of checking phone numbers in the following Macros:
"Send Message To Anonymous Numbers"
"Identifying WhatsApp Phone Numbers"
Updated the Send Message To Anonymous Numbers Macro to make it compatible with the latest updates of WhatsApp web 13

September
2020
New Features
Added the ability to forward multiple macros in the Forward Starred Messages macro
Added the new Extract WhatsApp Groups Links from web pages macro
Added the ability to insert delays between messages and reporting successful messages for the Send Messages to Anonymous Numbers macro
Bug Fixes
Fixing the issue with forwarding messages from restricted groups
Fixing the problem with the Extract the Numbers of Group Members in restricted groups 13

September
2020
New Features
Added the ability to forward multiple messages to the Forward Starred Messages macro
Added the new Extract WhatsApp Group Links from Web Pages macro
Added the ability to configure the delays, and reports of the successful sends to the Send Messages to Anonymous Numbers macro
Bug Fixes
Fixed the issue with forwarding Starred Messages that were originally from a restricted group
Fixed the issue with the Extract Numbers of Group Members macro with restricted groups 12

August
2020

The first version of the WhatsApp Bulk Message Sender Package