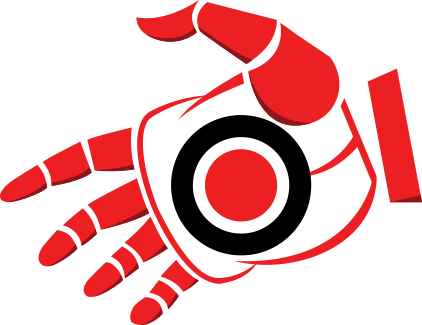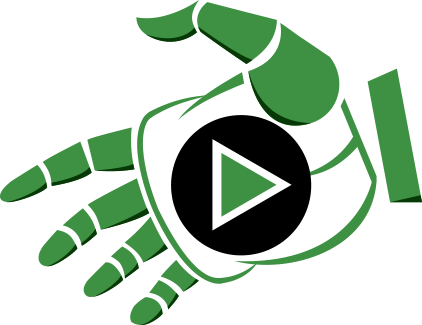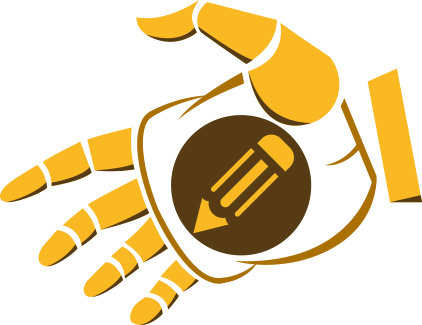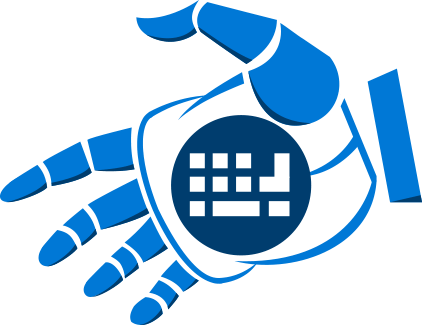 The Virtual User Software
A Robot That Automates Computer Tasks
The vUser software is an advanced and intelligent Bot Maker which can automate all Windows and web-based tasks
Supports and Automates...

Windows Softwares

MS Excel

Google Chrome

Mozilla Firefox

2captcha
Some Screenshots...
The Virtual User Software, has three programs
1. vUser Recorder
Free Limited features
To record and save
mouse and keyboard commands
2. vUser Editor
139 €
To Extend or Edit
The List of Saved Commands
3. vUser Player
32 €
To Play
The Recorded actions & commands
Download a free

Demo

Before the purchase, you can test the Virtual User Software
Some features of the Virtual User Software
Microsoft Excel Automation
The ability to work with Excel files is fully implemented.
Copy from Excel Cells or Insert Information into them / The ability to Open or Create an Excel File / Move Between Cells in different directions / Open a Sheet or Insert a New Sheet / Insert Information into the Cells / Save the Excel file and...
Firefox & Chrome Automation
Ability to work with Firefox and Chrome browsers is fully supported.
Open Browsers / Find Elements / Fill Forms / Click on Buttons ...
Conditional commands
It is possible to create a condition that is based on the outcome of a command,
and to determine what is to be done if the command succeeds or fails. / It is also possible to make
conditions via the control commands (such as Check Number, Excel Check Cell, , etc.)
Repeat loops
It is possible to create loops via the Jump command or based on the the results of other commands.
You can repeat Jumps as many times as you want.
Variable Definitions
Contains (customizable) numeric and text variables and predefined system variables, such as Program Files, My Documents folders, and more / Variables can be used in almost all actions, especially control and conditional actions.
Macro Time Lock
It is possible to set a time limit (based on hours or days) for using macros. After the timeout expires, you can show a custom message to indicate that the time limit has been reached.
Bypass Captcha security codes
It is possible to detect and insert anti-robot security codes with a 2Captcha API.
Captchas in almost all languages in the world, can be bypassed
Waiting for special occasions
Waiting and Detecting the Status of a Specific Control / Waiting and Detecting a User / Waiting for a Specific Field completion/Load / Waiting Web Pages to load / and Detect or hide web page elements
Microsoft Excel
Automation
Firefox & Chrome
Automation
Repeat loops
Bypass Captcha
security codes
Conditional commands
Variabile
Definitions
Waiting for
special events
Macro Time Lock
Supported Commands by vUser Software
Click / touch on the actions to see their descriptions
In addition to including vUser Editor Program, vUser Software contains vUser Editor Program, which provides the ability to build macros. We have already offered a short tutorial video about it in previous sections.
Editor program supports numerous commands for building macros, all of which we have introduced here.
The related descriptions will appear if you click on/ touch each of the actions.
Each of the actions has its own several parameters, which can deliver various performances to them. All parameters have been explained in the description of each action.
| Actions | Number |
| --- | --- |
| Windows actions | 20 |
| Web Actions | 11 |
| Working with file actions | 14 |
| Excel actions | 7 |
| Other | 13 |
Robots made by the Virtual User Software
Highly functional robots that can be purchased from the website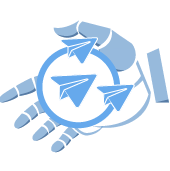 Telegram Bulk Messaging Bot Package
To Advertise on Telegram (DM)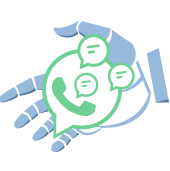 Whatsapp Bulk Messaging Bot Package
To Advertise on WhatsApp (DM)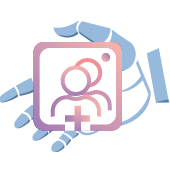 Get Instagram Followers Bot Package
To Attract and Increase Followers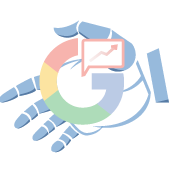 Organic Traffic & SEO Boost Bot Package
To Increase Organic Traffic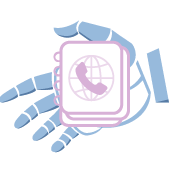 Web Scraping Bot Package
To Scrape Web Pages Data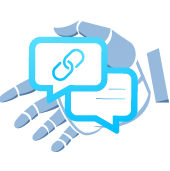 Inserting Comments & Backlinks Bot Package
To Advertise and Get Backlinks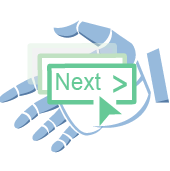 Auto Install Bot Maker
To Automate Installation Processes
Download a free

Demo

Before the purchase, you can test the Virtual User Software
The Benefits of Using the Virtual User Software for Companies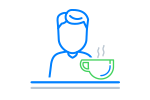 Using Robots instead of manpower
Reduce personnel workload and save costs
Your Personnel can focus on more creative tasks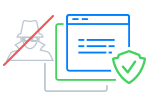 Set the Rules and rest assured
Prevent fraud and manipulation of data
Convenience of handling the information by the Robot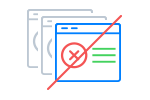 Eliminating human errors
Eliminate the damages caused by human errors
Robots make no mistakes in doing their tasks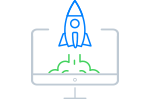 Speed up the completion of tasks
Increase efficiency and overall productivity
Robots will work 24/7, without fatigue or compromising the quality
Frequently Asked Questions
I have recorded a task with the trial version but the runtime shows an error. What should I do?
We have made some Robots that are ready for use in special scenarios, and are available in the Side Products section. By doing this, in addition to letting you get familiar with the look and feel of our software, we've shown that if you know the software and the tasks you want to do with it, each and every one of them can be automated. For example,
to automate a task that includes website actions, you should not use the Recorder application
, becuase web tasks have some
specific actions
and in order to automate them,
you have to use the Editor application
. Also, it is not a good idea to open Files & Folders or My Computer and do all such tasks in the Recorder Application; instead, you should use the actions in the Editor application that are specific to Files and Folders. We recommend that before building a production ready Macro, you should watch all the tutorials and practice with our sample Macros to get familiar with the applications. And of course, if you need more help, you can
contact us for support
On which operating systems does the software run?
Virtual User Software is a Windows application and is compatible with the following versions of Windows operating system:
Windows XP, Vista, 7, 8, 8.1, 10, Server 2003, 2008, 2012, 2016
Can I use a single licenses on multiple computers or servers?
Currently, the application licenses are issued per system, and can only be used on one computer (or server).Please note that after the activation of the licenses, they
can not be overwritten and/or transferred to another computer
.
Can this program be used on a virtual server?
Yes, of course we recommend that you use the software on a personal computer, but the software is applicable to all versions of Windows that are installed on virtual servers. The only thing to note is how to connect to the VPS that should support remote devices such as VNC or VMware Client. For more information, see the
Virtual Server Software (VPS) Tips
Page.
Support & Training
Once you purchase the software, you will have access to our support staff and this service if free, and if you encounter issues with the functions of the software, we will fix them immediately. Also, the new and revised versions of the products will be available in periodic updates.
As for tutorials, we've tried to provide comprehensive guides and numerous instructional videos to help and pave the way for you to learn the software, but we know that these might not be enough. Therefore, we have added a special 1 hour training, in form of a custom video. This tutorial will address the details of the specific macro that you need to build.
The cost of this one-hour special training is 43 €, and is included in the full version of the software and you will not have to pay more to use it.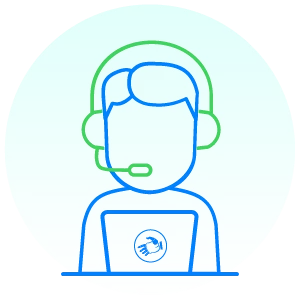 The Security of your information is Guaranteed
For companies and organizations that care a lot about their information security, we guarantee that the Virtual User Software does not transfer any information through the internet because it works offline. We have provided this guarantee on a legally binding contract in company letterheads and signature, and we can send a copy of this contract if a company or organization requests it.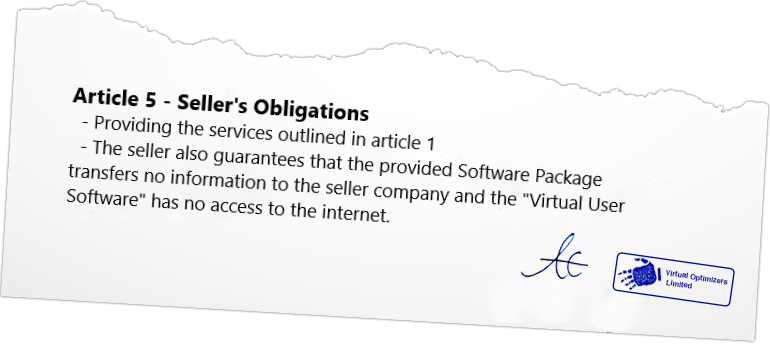 Order a Customized Robot
In addition to our programming team, we have a team of RPA specialists that have years of operational experience in the industry. Some of the Robots that have been built by this team are available on the website, and others have been made specially for our customers. If you have some unique and special operations that you want to automate, you can order a customized Robot. Our team of RPA specialists is going to assess the operations, and develop your business automation.
Depending on the processes that need to be automated, customized Robot have varying degrees of complication. Therefore, before analyzing the operations and requirements, we can not calculate the price of developing these Robots.
To get a clear assessment of the price of the customized Robot, you can record the process you want to automate, and send the video to get an expert review.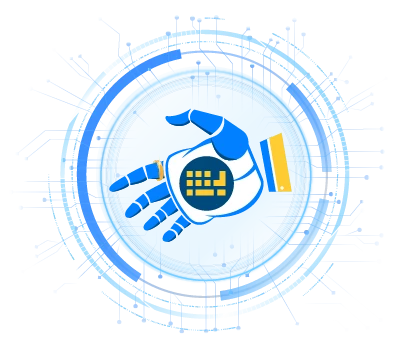 Purchase the Virtual User Software
Purchase a License of the Software (or the full version with one hour of custom training)
Virtual User Software Change Log
Currently Active and successfully tested on Tuesday 2021-06-08
01 February 2021
Version 8.2.3.7
New Features
Added the Control, Alt, and Shift keys to the Set Text into Web-Input-Fields action Added the Compress Html command to the Change Text action
Bug Fixes
The Proxy, Agent, and Resolution extraction for the Chrome browser has been improved The duplicate output bug of the Get Data from Web-elements action (for the InnerHTML and Element itself option), and Other improvements and bug fixes
22 October 2021
Version 8.2.2.4
New Features
Added the ability to run multiple instances of the Firefox browser simultaneously , with different profiles.
Bug Fixes
Fixed some minor issues and improved the methods of solving Captcha
12 October 2020
Version 8.2.1.7
Bug Fixes
Fixing the issue with Deleting Variables in the Editor Application Enhancing and improving the methods of solving Captchas and Direct File Downloads Improving the search methods for finding iFrames in web based Macros
Click to see the full list...
Click to see the full list...
Customer Satisfaction
2020 November 4 joe-BTC-legend Hi, How are you doing today? I bought IG software previously and I am happy with it Do you have telegram software as well? And what will be the price? As I am an existing customer 16:00 hello,we are happy to her you're satisfied with our Instagram package 16:00 Original chat picture