Instagram fake followers remover
Deleting Fake Instagram followers increases your Instagram engagement rate and empowers your account, reduces Instagram sensitivity to your account and greatly increases the chance of being displayed in Instagram Explore. If you have inactive or fake people among your followers, now is the time to remove them. Join us to introduce you to the methods of removing fake and inactive Instagram followers.
Detect and Remove Fake Followers Manually
One way is to identify the unreal followersof your Instagram page without the help of any tools and then manually remove them from the list of your followers.
How to Detect Fake Instagram Followers
Fake followers often do not have a meaningful username, any profile pictures and any posts, and the number of their followings is much more than the number of their followers. To identify unreal followers of your page, you should examine each of your followers based on these parameters; That means you have to click on the people you suspect and enter their profile and then check how many followers they have, whether they have a post, etc.
Obviously, this method is tedious and practically impossible in many regards. But do not worry! In the following, we will introduce you to a faster method in which a bot has been used for this operation.
How Can One Identify Their Fake Followers?
Remove Fake Followers Manually
After identifying inactive people, you can use the following method to remove them.
Of course, this manual method is also tedious in many regards, and we will introduce the semi-automatic method to you in the following.
To remove the fake followers of your Instagram account manually, you must follow the steps below:
Step 1
First, log in to your Instagram profile page.
Step 2
Open the list of your followers. After identifying the fake followers, click on Remove in front of the follower's name.
Step 3
Delete the fake follower by confirming the Remove option again.
Remove Fake Instagram Followers Through Apps & Sites
In this method, you use apps and sites that can help you to remove fake followers to some extent. Most of the time when you are looking for a solution to remove fake followers in Google search, Google directs you to use apps and sites to remove your fake followers, but the thing you need to know is that none of these apps and sites work properly! They do not automatically detect and delete fake followers, and it is up to you to identify the list of fake followers.
What many of these apps and sites actually do is providing analytical statistics from your Instagram page. For example, it shows you how many followers and followings you have, how many posts you have and what your important hashtags are, which of the Instagram accounts you follow do not follow you,which one your followers do not like your posts and do not leave comments for you. Based on this information, you can identify fake followers.
After preparing the list of fake followers of your Instagram page, you can use Profile Chief Insta Insights APP. This application allows you to delete 50 fake followers at once instead of deleting fake followers one by one.
Some apps and sites also charge money to provide such information or you have to buy a subscription. As a result, if you have a large number of fake followers, it is recommended that you use Remove fake Instagram followers Bot that we have introduced below. This will save you time.
Important Note: Be aware that there are some apps and sites that ask for your account username and password to remove fake followers from your Instagram account. In such cases, you should not trust these sites and applications and provide them with your username and password.
Detect and Remove Fake Followers using vUser Bot
Although the above methods are also useful for removing fake followers, if the number of fake followers is high, using these methods will not be very practical. If the number of fake followers is high, we suggest that you use the features of vUserInstagram Bot to remove them. Using this bot, deleting fake followers is much easier and more cost-effective, and you no longer need to spend a lot of of your precious time.
Detect Fake Followers Using vUser Instagram Bot
You can find the fake followers of your Instagram account in 3 steps using the virtual user's Instagram robot.
Step 1
You need to extract the list of all your Instagram page followers. You can use the vuser Instagram bot package to do this. Just give your ID page to

vUser Extract Target Page Followers Bot

to see all your followers IDs in an Excel file.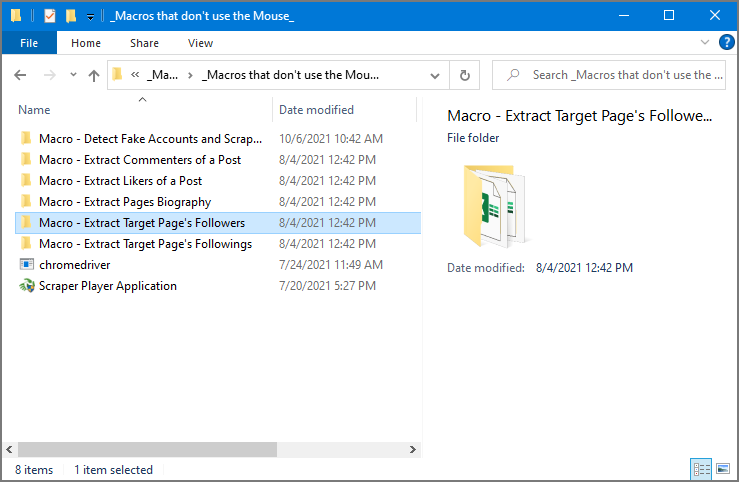 Step 2
You have to give the Excel list of your followers IDs to

vUser Detect Fake Followers Bot

, which automatically checks the profile of your 100 followers every hour and delivers the results of this review in an Excel file. As a result of the report that this bot will provide to you in an Excel file, it will be determined whether each of your followers has a profile picture or not, how many posts, followers and followings they have, their page is public or private and what is the information in their bio page.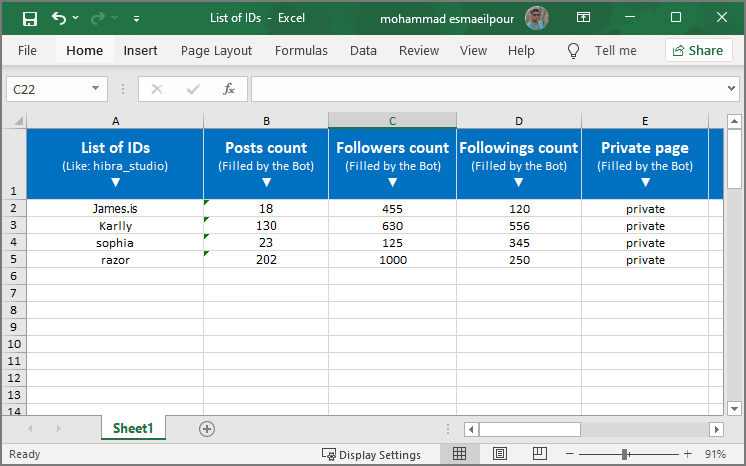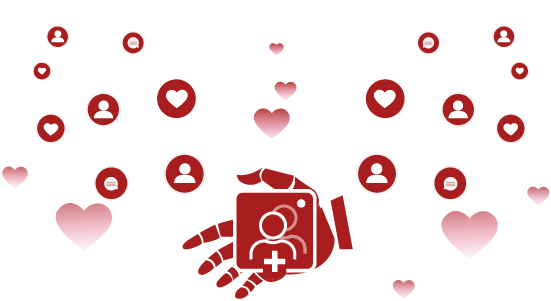 vUser Instagram Bot Package
Step 3
By obtaining this Excel file, you can easily filter the IDs in this list based on the factors that represent a fake follower (Filter is a Microsoft Excel option). For example, you can filter IDs in Excel files that have 0 posts. Then filter out the items that do not have a profile picture, and thus, finally get the real list of fake followers.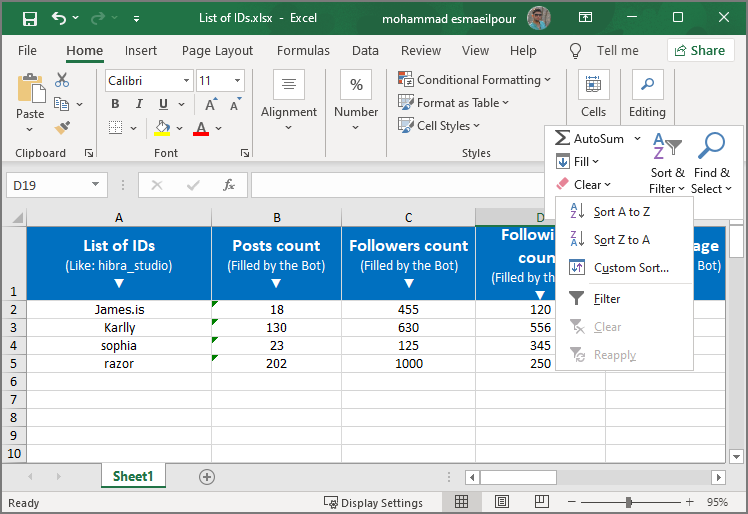 But you might say that the same list is long enough that removing each of these IDs manually is tedious and time consuming. The good news is that you can also remove fake followers using vUser Instagram Bot Package.
Remove Fake Followers Using vUser Instagram Bot
Now that you have identified the fake followers of your Instagram page, it is time to delete these followers. Instagram has restrictions on deleting followers. This means that you can delete up to 60 IDs per hour. There is a solution to this problem. vUser Block Instagram Followers Bot can delete the list of IDs that you have identified as fake followers from your followers at your request. This way, you can easily get rid of a lot of your fake followers by using only three bots of vUser Instagram Bot Package.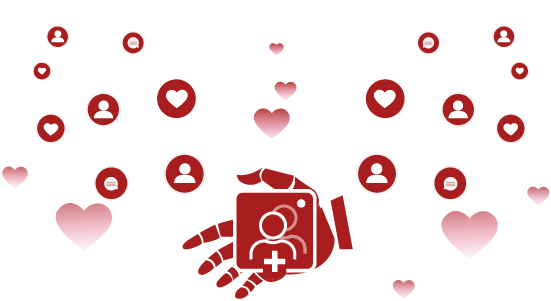 vUser Instagram Bot Package
In summary
Fake followers can hinder the growth of your page, and removing them will help increase your page engagement rate. Next, we examined why deleting fake followers manually (if there are many of them) is a tedious and huge task and we saw that the applications and websites introduced by Google are not able to correctly identify your fake followers and automatically delete them. Eventually we came to this conclusion that the best way to get rid of fake followers is to use automated tools that can automatically remove fake followers. In the design of vUser Instagram Bot, we have considered all the above and we recommend that you use this tool to manage your Instagram account.