Increase Instagram Followers Robot
Recommended by Instagram Advisors, No Action Blocks or Shadow Bans
To Purposefully Increase the Number of Real Followers
Latest update 2020-November-01
Instagram has recently restricted Robots, but...
Our Robot
never

gets "Action Blocked"!

This is the only Instagram Robot that acts like a human, whether in moving or scrolling the mouse, Or in the nature of actions that are performed.
Read on to know why we're claiming this...
Is it worth to buy the Instagram Robot?
Virtual User Instagram Robot attracts 100% Real Followers for you, and depending on the attractiveness of your page, it can draw from 500 to 1500 followers per week!
Learning how to use the Robot may take less than a day, and after that, you can configure it for a long period to perform the tasks that you want on a schedule!
No monthly fee / Life time license
Free updates for 1 year / 7 € to renew updates for a year
Including 1 Permanent Serial Number
VIP Tutorials and Tips in the package
Why our Robot won't get Action Blocked?
In the fall of 2018, Instagram has added a clause to its User's License Agreement, that is related to the making the distinction between humans and Robots. The exact text of the clause was:
"We receive different kinds of information from your device, like how you tap and scroll, which can help distinguish humans from bots and detect fraud."
What this algorithm does is easy to understand: Instagram collects and analyzes the information that are related to the movements of the mouse (or hand) and the way we scroll or click different items of the page; then it uses this information to detect human behavior from Robotic actions.
Therefore, for a Robot to stay active in the presence of such an algorithm, it must be able to simulate mouse (or hand) actions, so that it won't be detected.
More Info via audio track
Why our Robot will not get Shadow Banned?
What Shadow Ban means is that some of your abilities to attract Instagram Followers will be limited without notice, and there are a lot of rumors concerning this concept on the internet, which we are not going to explain or talk about. What we are going to do is to list some of the reasons that protect our Robots from getting Shadow Banned.
Our Robot does not connect to the page, and does not need the account information (you can see how it works at the top of the page)
Our Robot does not use Instagram APIs.
The duration and the time of all the actions of the Robot is totally configurable. based on Instagram standards
Our Robot performs tasks that are only relevant for humans, like checking the feed or explore, checking the stories, and surfing Instagram in general.
Because there are a lot of different reasons behind shadow bans (reasons like using forbidden hashtags, or repeatedly using the same hashtag), Please don't ask us for support on this issue, because due to the large number of our customers it's really beyond our ability to investigate such cases.
Trial Version (Demo)
of Virtual User Instagram Robot
Before you purchase, you can test the Robot and make sure it works on your system
Prerequisites
Windows

(Any version)

– Firefox

(latest version)

Note 1:

If you have more than one monitor, only one of them should be Enabled.

Note 2:

If your monitor is Scaled or Zoomed, set it on 100%
There is no way for us to get Action Blocked?
Do you have a refund policy?
We are sure that there will never be an action block problem according to the way our Robot works, therefore we can guarantee a full refund in such matter. As we have explained, our Robot acts just like a human, and if Instagram is to stop it, it needs to restrict the actions of humans and that is clearly against its goals. But to say you will never get an action block may be unrealistic, as we have seen some cases of Action Blocks to occur for some of our customers, and we will list the related reasons here: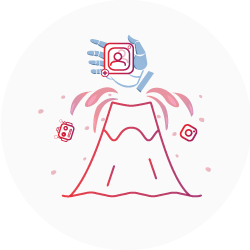 You use the same Instagram account at the same time on mobile phones, tablets, or other devices and

violate the limitations of followers,

Likes, or Comments, and that leads to an Action Block.
You use the same Instagram account on mobile phones, tablets, or other devices at

the same time that are connected to different proxy servers or VPNs,

and in that case, any activity will cause an Action Block.
You use the Robot on systems or

Virtual Servers

whose IP Addresses do not belong to your country
Occasionally due to a Request being sent to a person who has previously reported being hack to Instagram, the account may get action blocked (this is an Instagram bug and usually will be resolved by UnFollowing / Unrequesting everyone)
However, none of these events have caused any harm to our customers' pages and they have been able to continue their activities by changing their passwords and clearing their actions history...
Important Features of the Instagram Robot
+ Ability to specify 10 different comments to randomize them
2
Following the Followers of a target page
3

Checking your page Stories and Explore

to simulate human behavior
5

Comment and Like the posts of a Hashtag (#)
+ Ability to mention other accounts in comments
+ Ability to like other comments
+ Ability to follow the authors
6
Following Instagram Suggestions
7

Schedule the Robot with a Unique Method. More Info
+ Ability to insert specific delays
+ Ability to specify when to start/stop
+ Ability to control the actions that are performed in an hour
8

Extract Followers & Followings of a target page & save to Excel
9

Bulk Story Checking to visit other pages.

(from a list of pages)
10

Blacklist

for all use cases,

to avoid repeating actions
11

Fully Automated, with long term scheduling (more than 1 week)
12
Following the Followings of a target page
13
Ability to Log into and Log out of Accounts
14

Sending Direct Messages
Watch How the Macros Work
In these videos, we show the process of working with some of the Macros
In the following videos mouse and keyboard actions are being performed by the Robot
Unrequest without any options macro
Unfollow without any options macro
Follow the Followers of the Target Page
Follow Instagram Suggestions
Follow the Following of the Target Page
Follow the Likers of the Target Page
Line & Comment on your Feed
Like & Comment Hashtag(#) Posts
Login account macro
Logout account macro
Send direct message macro
Check Stories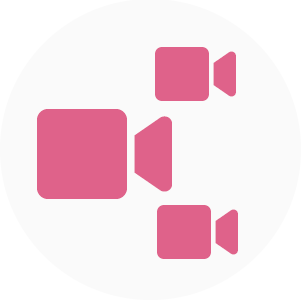 With Premade Configurations
For Long Term Usage
We have added some sample configuration files in the package, that each of them are totally compatible with Instagram rules, and are designed for a long term period (a couple of days or weeks) activities (like unfollowing or unrequesting or performing a combination of actions i.e. liking hashtags, following the likers of a post, and similar actions). Just open these files, and fill in the blank places (for example, insert the hashtags, or the names of the target pages). An example is depicted in the following picture: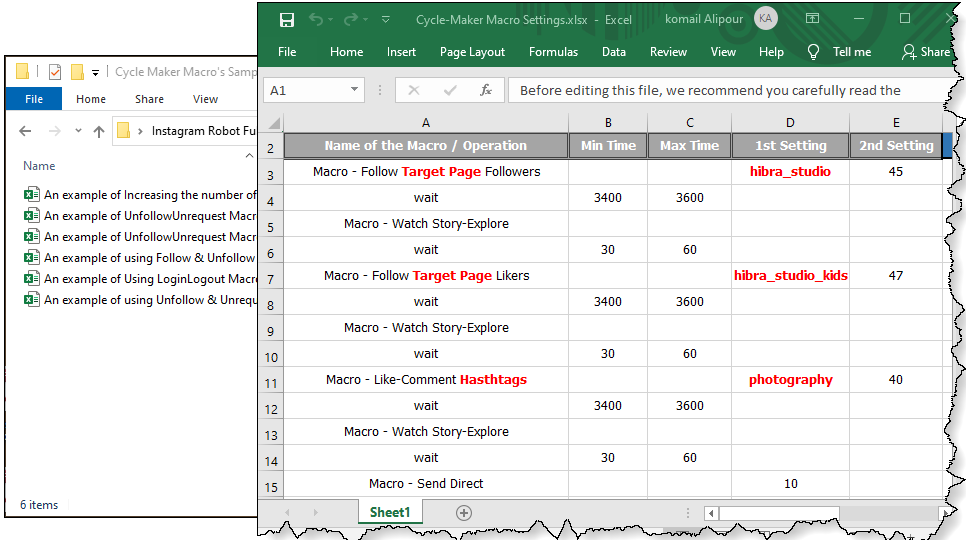 Just this easily, you will have a standard configuration file that can be very helpful for long term operations
Contents of the Full Version of Instagram Robot
After purchasing the full version of the package, you will have access to the following folders
Trial Version (Demo)
of Virtual User Instagram Robot
Before you purchase, you can test the Robot and make sure it works on your system
Prerequisites
Windows

(Any version)

– Firefox

(latest version)

Note 1:

If you have more than one monitor, only one of them should be Enabled.

Note 2:

If your monitor is Scaled or Zoomed, set it on 100%
Comparing Old Robots & Virtual User Instagram Robot
By Old Instagram Robots we mean the Robots that due to their programming structures, do not have the ability to simulate mouse movements and therefore cannot overcome new Instagram algorithms (which are designed to detect Robotic behaviors). Robots like Ninjagram ،Instapay and …

Old Robots

Our Instagram Robot
Items
Detection as a Robot by Instagram

Yes

No - Never happens
Ability to use on a smart phone

Yes

No
Needs a PC or VPs to run

No

Yes
Speed
Slow
Fast (50 Follows per )
Ability to send Direct Messages

Yes

Yes
Ability to send scheduled Posts

Yes

No
Ability to use on more thatn one account

No

Yes, 2 to 3 accounts.
Ability to change the account

No

Yes - with no limitations
Sale & Support Plan
Monthly
Permanent - Annual
Price in the First Year
About 50 €
49 €
Update & Support cost for the next years
About 50 €
7 €
Run the Robot on a
Virtual Machine
& Minimize it
Pros
You can use mouse and keyboard while the Robot runs.
Cons
The system becomes slow

(Virtual Machines use more CPU & RAM)
Using softwares like VirtualBox or VMWare you can install a Virtual Machine on your system and Install Windows on it. Then, you can run the on those Virtual Machines.
While the Robot is running on the Virtual Machine, it's not going to use your mouse & keyboard, and you can Minimize the Virtual Machine and run other tasks on the system. However, please note that this configuration requires a powerful system, that has enough CPU & RAM to run two operating systems simultaneously.
If you are going to use the on a Virtual Machine..
Make sure to back up your VM, since if it gets deleted or becomes unavailable there is no way to retrieve the license of the package.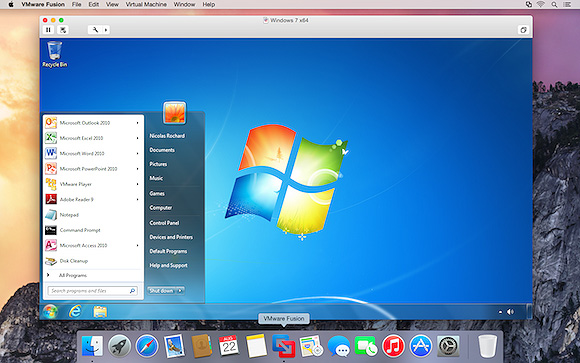 You can search for tutorials on Installing a Windows Virtual Machine, or search Google for "How to install Windows 7 on VirtualBox".
The has the ability to be run on Virtual Private Servers (VPS) as well. More Information on this page
Virtual User Instagram Robot Support
If you need help, we will be by your side at the initial setup of all the robots (until the end of the initial setup, the support is free). If you need additional help after the initial installation or you need to customize some parts of the settings of the ready-made Robots, extra charges will be applied (based on how complicated and time-consuming the job is).
Will the Robot work correctly after Instagram updates?
The Robots which we made for you using the vUser software are produced according to the current appearance and functions of Instagram; And as long as they do not change, the Robots will continue to work. However, if they do change in a future update and our settings stop to work, within a few days after the update, new settings will become available. If the Instagram app changes a lot, separate update fees may apply.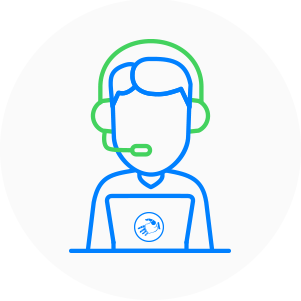 Questions & Answers
About the Instagram Robot

Short Answers
Common Questions
Does your software work now?
Yes, check the date of the updates and try the demo version.
Is your software a mobile application?
No, you need the Windows OS to run this software.
Does your software run on a Mac?
Not natively, but you can use Virtualbox and install a virtaul machine with Windows OS to use the software.
How fast does the Robot work?
It follows 50 accounts in 10 minutes.
Does your Robot have the ability to send Direct Messages?
Yes
Can you Robot send scheduled posts?
No.
Can a single Robot be used on a system for multiple Instagram Accounts?
One account at any signle moment, two to three accounts with scheduling.
Can I change the account that the robot works on?
Yes. With no limitations.
How much does it cost?
49 €
After the purchase, do I need to pay an additional fee?
No
Do you offer any discounts?
When we do, we announce it in our Telegram channel.
What is your the link of your Telegram Channel?
https://t.me/vuser_software
Are the discount codes always available?
No, discounts that we offer are limited, and work on a specific time period.
How much is the cost of annual updates?
At the moment, it costs 3 €
Can I use one Robot on
multiple Instagram accounts

?
Yes, the Robot has no limitations on the number of accounts, but you should note that the robot cannot work on them simultaneously. Although, using the advanced scheduling system of the Robot, if you want it to run 24 hours a day (which we do not recommend), you can control 2 to 3 accounts with it. And if you want the Robot to work on each account for 3 hours, you can control up to 8 pages per day. After purchasing the package, you will receive the necessary guidance regarding this matter.
How many followers do I get if I use this Robot?
We've had some customers who have attracted less than 500 followers a week, and we've had others who have attracted more than a thousand. This Robot can do a lot of different actions during the day, and attract other accounts. But whether they follow you or not, depends on their own decisions: In short, two factors can highly effect this decision: First, different aspects and features of your page (the quality of posts and their relevance, ..), and second, the people who visit them. These two factors determine the number of followers that you gain per week.
Does the Robot attract Real Followers?
Yes. the Robot will send friend requests to the people who might be interested in your page, and likes and comments on theirs posts (a time-consuming task for a human if it needs to be performed daily and a lot)
In the end, those people will visit your page, and if it interests them, they will follow you back. Or in other words, they will choose to follow your page.
An article about how to attract followers with the Robot
Can I use the license on more than one system?
No. At the moment, each license can only be used on one system. If you want to run the Robots on more systems, you need to purchase separate licenses.
Also, please note that there is no way to disable the purchase licensed and transfer it to another system. So you need to be careful on which system you're applying it.
The Security of your Information is Guaranteed
No information is sent to us
For companies and organizations that care a lot about their information security, we guarantee that the virtual user software does not transfer any information through the internet because it works offline. We have provided this guarantee on a legally binding contract in company letterheads and signature, and we can send a copy of this contract if a company or organization requests it.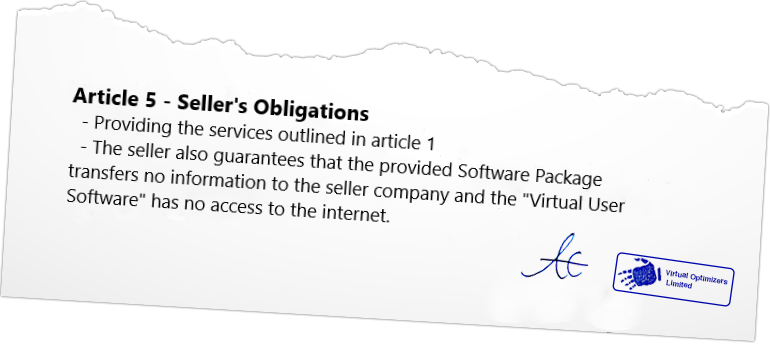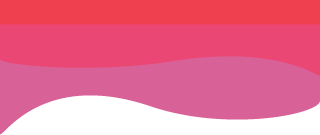 Purchase
Instagram Robot

+ Including 1 Serial Number
Price: 49 €
10% discount coupon (
49

45) Go to the purchase page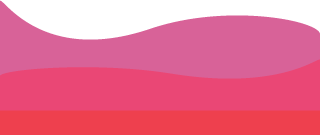 Save Money on Your Next Purchases
We have designed our packages and their licenses in a way that having one serial number is enough to run all of them
(on one computer),
that is, after purchasing the Virtual User Instagram Robot that includes
one serial number,
you no longer need to buy a new serial number to use our other products (like
Telegram Bulk Message Sender Robot ، WhatsApp Bulk Message Sender Robot ، Website Data Extractor Robot ، Commenter Robot ، SEO Robot
, or any other packages), and the price of the serial number will be subtracted from the price of these packages. You can contact our support for more information.