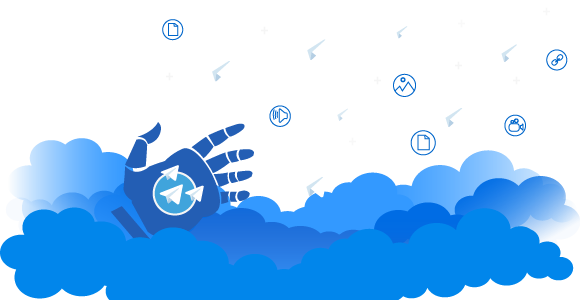 Telegram Bulk Messaging Bot Package
Send bulk messages to list numbers or Usernames
With photos, videos, links, emojis and ...
Send a private message to group members
In 2 steps: 1- Extracting ID 2- Sending message to ID
Add members (IDs) to your group

%100 Secure
Click the button below for more information on security
More...
Easy to use
how the robot works

Free
Trial version The trial version is limited but shows how the robot works well
Download 100% visit rate
Definitely the purpose of sending any mass message or advertisement is to be seen. In today's world, nothing attracts as much attention as receiving a private message on a telegram messenger.
No need for postage
Mass messaging robot in messengers is a software that is installed in your system and you can send unlimited messages with it without paying a fee for sending messages to us.
Attention
Because of the nominal similarity, do not confuse our robot with the robots in Telegram, our robot is a software under Windows that is installed on your computer.
Price / Purchase
Telegram Bulk Messaging Bot
Is the Telegram Bulk Messaging Bot

worth buying at this price?
Why is the price of Telegram Bulk Messaging Bot economical as an advertising tool and why does it have a high purchase value?
Cheap annual recharge (renewal)
Receiving updates for Telegram Bulk Messaging Bot is free in the first year, and in the following years, the annual renewal will be done by paying only 20% of the (up to date) price of the package.
The annual renewal price is currently 10 €
Who is Telegram Bulk Messaging suitable for?
If you have a list of hand-picked numbers tailored to your job and wish to send them a special offer
Explanation in audio file Audio file text ×
If you have a list of hand-picked numbers tailored to your job and wish to send them a special offer
Voice text will be in this section soon
If you have your customers" numbers and want to inform them about a new subject
Explanation in audio file Audio file text ×
If you have your customers" numbers and want to inform them about a new subject
Voice text will be in this section soon
If you want to send private messages to the members of your group
Explanation in audio file Audio file text ×
If you want to send private messages to the members of your group
Voice text will be in this section soon
If you use Telegram to support your clients and want to send private messages to those who already had a chat with you
Explanation in audio file Audio file text ×
If you use Telegram to support your clients and want to send private messages to those who already had a chat with you
Voice text will be in this section soon
Important Bots
Telegram Bulk Messaging Bot Package

Important robots in this package
The products you buy; It is a package and contains several files and bots.
Some of the most important robots in this package
Send message to phone numbers bot
With image, video, website link, channel link, etc.
Extract groups members information (name, username, etc.) bot
Add members (usernames) to your group bot
Send consecutive messages in groups bot
Features
and capabilities of the bulk messaging robot
General features available in all package bots
Ability to use real & virtual SIMs Ability to switch between accounts automatically Automated skipping of phone numbers that are not on Telegram Ability to use accounts secured with 2-step password Ability to run on VPS and virtual machines
Special Telegram Bulk Messaging Bot Package features to reduce block & report
Ability to send unique messages to each username or phone number Ability to insert name, gender and other titles of each person in the message Ability to extract group members and sending targeted messages Having access to the valuable PDF file of "Tips & Tricks not to get blocked and reported" Containing 4 years of our experience in Telegram bulk messaging
Special features of Telegram Bulk Messaging Bot Package
Human behavior simulation during bot run Guaranteed not to be detected Fabulous ability to forward messages Forwarding messages, a usual and everyday activity to which Telegram is not sensitive Ability to forward messages, leading to the increase in channel posts views Delivering reports on completed tasks Marking the accounts to which the message has been sent Ability to continue work from where it has been paused (in re-execution)
The Security of your Information is Guaranteed
No information is sent to us
For companies and organizations that care a lot about their information security, we guarantee that the virtual user software does not transfer any information through the internet because it works offline. We have provided this guarantee on a legally binding contract in company letterheads and signature, and we can send a copy of this contract if a company or organization requests it.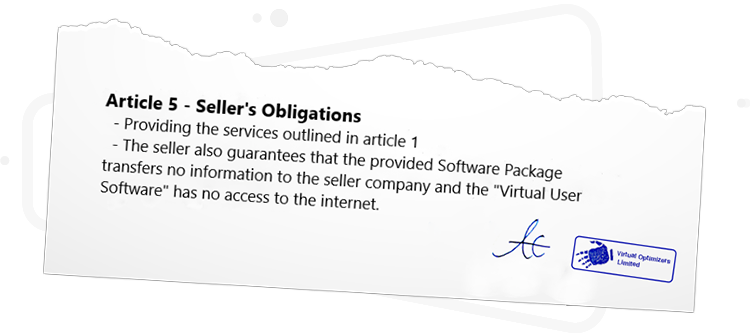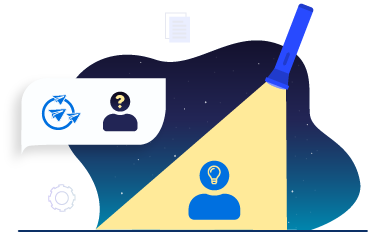 Frequently Asked Questions
About the Telegram Bulk Messaging Bot Package
Is your Telegram Bulk Messaging software working now? Yes, because our Telegram Bulk Messaging software
is not
designed based on the Telegram API, and uses the mouse and keyboard of your system in a way that simulates human behaviors, It has never been identified as a bot and it never will. Our Bot was developed in 2018 and like all of our other Bots, has always been active and has constantly been updated. You can check out the list of updates at the
bottom of this page.
Will the application work if Telegram updates its application? The Bots which we have made for you ,using the vUser software, are produced according to the current appearance and functions of the Telegram app. And as long as the Telegram app appearance and functions do not change, the Bots will continue to work. However,
if they do change in a future update, and our settings stop working, within a few days after the update, new settings will become available.
If the Telegram app changes a lot, separate update fees may apply.
Since the release of our Telegram package in 2018, there have never been changes that require a big update.
Does your Telegram Bulk Messaging Bot Package contain a Mobile Phone Number Database? No. If you are looking for
active numbers,
and if you want to be able to categorize them based on
city
or
field of occupation
, you can use one of our
Bots that Extract the information of websites.
For more information, you can visit the
page of this product.
Another way to get these databases is to search for them or contact the post office, universities, schools, or other appropriate organizations After purchasing the Telegram Bulk Messaging Bot Package, do I need to pay additional charges? If you need to send a lot of messages to 'Anonymous' people,
yes.
In that case, based on the number of messages, you are going to need Virtual SIMs. Does the Telegram Bulk Messaging Bot package contain Virtual Numbers? No. It"s up to you, to provide the number which can be used for sending the advertisements. How much does a Virtual SIM cost? And how many messages can be sent with each Virtual SIM? There are some applications and websites that provide these numbers at a low price. But since the low quality of these SIMs has made problems in sending the messages for some of our customers, we"ve decided to provide high quality SIMs. The price of each of these SIMs is 0.55 €. To purchase and order Virtual SIMs, you can go to
this page.
Using a standard and high-quality Virtual SIM, you can send private messages to 50 anonymous people on each day (24 hours). What is the difference between Virtual and Real SIMs? In general, the two are fairly similar. In some cases, because of the difference between the country code of the Virtual SIMs, Telegram will not allow using them to add accounts to the group. In Bulk messaging, there is no difference between the two. Also, please note that Virtual SIMs usually work for two months, and you cannot count on them to work permanently. These SIMs are mainly Used in Bulk Message Advertisements. Can you provide more information or a clip about 'Sending Messages to the Members of Groups & Channels'? There are two steps: First, you need to obtain the members IDs, this video shows how to do it. As you can see in the video, since you are allowed to access the information of group members, Telegram Bulk Messaging can obtain this information automatically and save them in an Excel File. Regarding Channels, you need to note that only the Admin of the channel is allowed to access this information. After that, you need to send the messages to the extracted IDs. This is one of the trivial features of Telegram Bulk Messaging and has no difference with sending messages to phone numbers. You can watch the video at the beginning of this page to see how this can be done. Exctract Group Information Macro
3:05
14/55 MB
On how many servers or computers can I use the purchased license? At the moment, each license is issued for a single computer (or Server). If you want to use the application on more systems, you need to buy additional licenses. Also, note that the purchased license cannot be deleted or transferred, and you need to be careful on which system you"re activating the license. Can I use Telegram Bulk Messaging application on a Virtual Server (VPS)? Yes. We recommend to use the software on a personal computer, but the software will run on all the versions of the Windows that run on Virtual Servers. The only requirement for these servers is that they should support VNC or VMware Client. For more information you can refer to the
guidelines regarding the usage of the software on Virtual Servers (VPS)
. What would happen if the contacts report us?
Telegram advertisements are different from SMS panels and bulk short messaging.
This method of advertisement requires hand-picked numbers. Imagine a scenario in which you send some Ads that are targeted to women, to a group of men. This will highly increase the risk of receivers reporting those Ads, and since Telegram is very serious in addressing complaints, it will immediately become sensitive to your lines, your promotional text and your system! In addition to finding the right contacts, it"s best to act thoughtfully on your promotional text and avoid sending just a simple promotional text because that may also cause the recipients to report it as spam.
Our recommendations for promotional texts are as follows:
Offer discounts or special products/services; mention the name of the contact in the text of the message if it"s possible, and be sure to indicate from which sources you obtained their number, since most people
(specially women),
consider their mobile numbers private and if you do not clearly indicate how you got their numbers, they will report and block you. (for example, say 'We have taken your number from the center of the makeup-artists. if you are no longer active in the area, we apologize, because the guild system staff numbers are often not up to date.')
We should mention that we have not had a reporting problem in advertising our work; due to using proper promotional texts and finding contacts who are interested in our product.
What preliminaries do you need for sending 10,000 Telegram Ads? How much time and money does it take? If you use 10 SIMs (Telegram accounts) to send messages to 30-35 people on Telegram per day (Sending more messages increases the chance of your account getting restricted by Telegram), this number reaches 300-350 people per day. Therefore, 10 SIMs would be enough for sending 10,000 Ads per month. The price of every 10 virtual SIMs is 5 €, which will be added to your charge. This is a standard case, without considering the possibility of accounts getting blocked. If you want to investigate the case more realistically or increase the speed of your job, you will need to provide more SIMs or buy additional serial numbers to run Telegram Bulk Messaging Bot Package on more than 1 system. The price of the serial number is much lower than the cost of the whole package, and we offer discounts if you purchase more than 1. Complying with the rules described in
this PDF file
, you will save money by avoiding additional costs and get better results.
the rules for Telegram bulk messaging
What do we mean by 'Anonymous Numbers' and 'Familiar Numbers' in
Telegram bulk messaging?
We said that Telegram has some limitations in sending messages to anonymous numbers, but for your mutual contact (who has your number, and you have their numbers saved), there are no such limitations, that is, with a single Telegram account , you can send all the messages you want, to each of your mutual contacts. On Telegram app, the anonymous numbers are numbers whose owners have not chatted with you or do not have your number saved on their contacts list. If these people send you a message once (for example, send a 'hello' or even send '1' to you), then in terms of Telegram, they are considered as your familiar contact, and you can send them bulk messages without any limits. If you can persuade your customers or subscribers to send you a message on Telegram, you can pass the barrier on telegram limitations and send bulk messages free of charge, through the Telegram, instead of spending money on SMS panels. The 'Telegram Bulk messaging to mutual contacts' bot will send messages to these contacts. If you want to send bulk messages on Telegram for advertising your business without the difficulties of getting mutual contacts, you can use the 'Telegram Bulk messaging for Anonymous Numbers' bot, which by switching the lines, bypasses the limitations of Telegram.
About the Telegram Bulk Messaging Bot Package
Telegram does not allow you to send private messages to more than 50 people per day with each line, but by having several lines (virtual or real line does not matter) you can easily increase the number of messages ...
More...
Other notable points
Ability to send messages within groups
The bot can be a member of different groups and send the message you want to them in a storm
This bot keeps your system busy
If you can never leave your system empty for robot work, get help from a virtual server (VPS) or virtual machine.
Ability to distinguish telegram numbers from non-telegram
If the robot encounters a number while sending which does not have a telegram, has crossed it and is facing a problem will not
After Purchase
The download link immediately becomes available after purchase After the purchase, the download link will be added to your User Panel on the website. To access this link, first, you need to enter your username and password and log in to the User Panel (the default username and password is the email address and phone number that you have entered in the purchase box), and then, go to the Download purchased products section. We have also the list of all the folders that you will have after downloading the full version of Telegram Bulk Messaging Bot Package. Special Tutorial Videos of the Full Version For the Full version of the 'Telegram Bulk Messaging Bot Package', we have made a special tutorial video, which is different from its Demo version. This video is in the __Tutorial Videos__ folder Telegram Bulk Messaging Bot Package. However, the package that you download is a compressed file, and to access its contents, first, you need to extract it. By watching and following all the steps that are shown in the tutorial video, you can easily install Telegram Bulk Messaging Bot Package and use all of its features. In addition to this video, there are some PDF files in the folders of each of the macros, that describe the usage and additional notes that are specific to each macro and the contents of each folder. Purchase other Products for Half of the Price (on the same system) We have designed the Software License of our products in a way that if you activate just one of them in your system, the other products will no longer need to be activated, and you will not need to purchase the serial number. In other words, you can use the same activation code for our other products on the same system. The price of each package is a combination of the prices of bots that are included in the package and the price of 1 serial number (activation code), and as we mentioned, you will no longer need to pay the price of the serial number. Support for the Initial Setup phase By support, we mean solving software problems, and teaching is not a part of it. That being said, if you need our help in the initial phases of using the bots, we will be at your service and you don't need to worry about it. Support for Solving Software Problems About solving the issues that might happen with the software and the updates, you can check the "Change Log" section at the bottom of this page to see how active our company is on this matter.