WhatsApp Bulk Messaging Bot Package
Including special tutorials and tricks to avoid getting blocked
Activated and successfully tested on Tuesday - 2021-01-05
With this Package…
What can be done?
Bulk Messaging a list of numbers
With images, videos, and …
Sending private messages to group Subscribers
Adding members to your groups (coming soon)
WhatsApp Bulk Messaging Bot in Action
Watch how WhatsApp bulk messaging bot works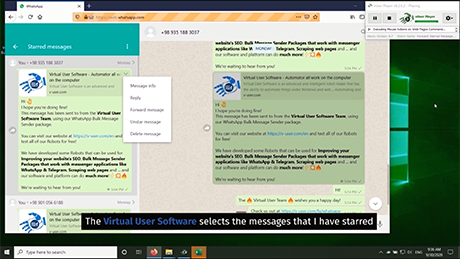 Is it worth to buy this Package?
The WhatsApp Bulk Messaging Bot sends your ads as
Private Messages (DMs)
which is
one of the most effective methods of advertisement!
Learning how to use the bot may
take less than a day,
and after that you can run the bot with just a
double click!
and it will send the messages
Permanent / Unlimited / No charge for sending messages
Free updates for 1 year / 7 € to renew updates for a year
Includes 1 permanent 29 € Serial Number
Access to product's VIP tutorials
Just 49 € Purchase Page
Important Principles on Bulk Messaging with WhatsApp
For bulk messaging your mutual contacts (meaning people who have saved your number or have sent you a message), you will have no limitations. And in fact, due to the high speed of the bot, you can easily send messages to all of them on a single day.
But for anonymous numbers (meaning people who have not saved your number, and have not sent you any messages), WhatsApp will not let you send more than 100 messages per day with each WhatsApp account. To increase operation speed, you can copy the bot in multiple folders and run them simultaneously.
More information about running multiple instances of the bot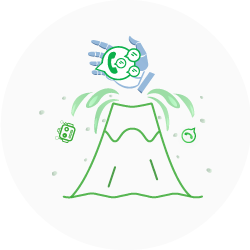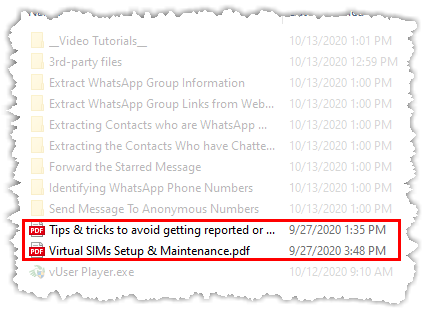 Obviously, the mentioned number is too low for Your WhatsApp advertisement to be effective. Therefore, in Package Tutorials, we have introduced some resources to purchase low-cost Virtual SIMs, and we have also explained how you can maintain and use the virtual SIMs, so you can increase the number of daily messages economically. In addition to that, for you to be able to keep multiple WhatsApp accounts online, we have explained some special tips and tricks that you can use to install multiple WhatsApp accounts on one phone (or android simulator) so that you won't have any problems in that area.
Considering the guidelines that are included in this package and since the main operations of sending messages are automated, if you purchase this package, you will have the most comprehensive tool for WhatsApp bulk messaging and advertising.
Who is the WhatsApp Bulk Messaging Suitable For?
If you have a list of hand-picked numbers tailored to your job

and wish to send them a special offer

More info via audio track
If you have the number of your customers

and you want to inform them about a new subject

More info via audio track
If you want to advertise your work for the members of a specific group
More info via audio track
If you support your customers with WhatsApp and you want to send messages to the people who have already sent you messages
More info via audio track
Demo/Trial Version of
WhatsApp Bulk Messaging Bot Package
Before the purchase, you can test one of our bulk messaging bots and make sure that it works on your system
Prerequisites
Windows

(Any Version)

– Firefox

(Last Version)
Screenshots of the WhatsApp Bulk Messaging Bot Package
Run at the Same Time
to
Increase bot's Speed
The WhatsApp Bulk Messaging Bot has the ability to be run multiple times on one system; therefore, you can copy the files of this bot on multiple folders, and then run them with different configurations, so that they run simultaneously, and increase the speed of the operation. Of course, to be able to do this, your system must have powerful hardware, because multiple Firefox browsers and multiple Excel files need to be opened in this setting. To use this feature, you should be careful to copy all the folders of the package to a different location, and then run the Macros of every folder separately, with a separate Player.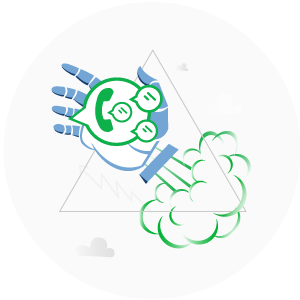 Features of the WhatsApp Bulk Messaging Bot Package
1
Automatically skipping Non-WhatsApp Members
2

Ability to send different messages for each person More info
3
Ability to insert the name or gender of each person in the message
4
Ability forward Starred messages
5

Ability to send with multiple accounts

(Automatic Account Switch)
6

Ability to identify WhatsApp and Non-WhatsApp numbers
7
Ability to Extract the group members' phone numbers
8
Sending messages to anonymous numbers
9
Ability to insert Website, Channel or group links in the messages.
10
Ability to send messages to mutual contacts with no limitations.
11

Ability to send sequential messages into the groups

(coming soon)
12

Ability to send private messages (DMs) to group members More info
13

Ability to run on Virtual Private Servers (VPSs)

Important points
14
Extract the phone numbers of the people who have chatted with you
15

Send messages to people who have chatted with you with no limitations
WhatsApp Bulk Messaging Bot Package Contents
After purchasing the full version of the WhatsApp Bulk Messaging Package, you will have access to the following folders
WhatsApp bulk Messaging Bot Package

Support
If you need help at the initial steps of setting up the bots, we will be at your service. However, we suggest that you try to learn the setup process yourself, so that you will not depend on us in the future. Also, you need to know that the support of the Setup Process is free only for the first time, and for the next times, you will need to pay its price.
Will the virtual user software work correctly if WhatsApp updates?
It's clear that our WhatsApp Bulk Messaging Bot has been developed according to the current functions and appearance of the WhatsApp Web Application, and as long as these functions and appearances do not change, it will continue to work with no problems. However, if they do change in a future update and our settings stop working, we will develop new settings based on the changes, and deliver them to you. The Change Log of the package is the proof for this claim.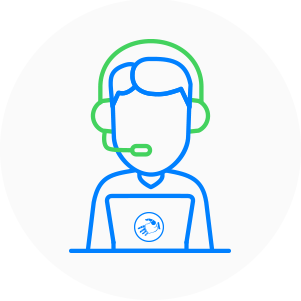 Frequently Asked Questions
About the WhatsApp Package
Does WhatsApp Bulk Messaging Bot Package currently work?
Yes, since our bulk messaging bot is not based on the WhatsApp API, it has never been and will never be recognized as a bot. All of our bots have always been active and have been updated continuously. You can see the Change Log of the package at the bottom of this page.
Will the virtual user software work correctly if WhatsApp updates?
The bot, which we made for you using the vUser software, is produced according to the current appearance and functions of the WhatsApp Web Application; And as long as these appearances and functions do not change, the bot will continue to work. However, if they do change in a future update, and our settings stop working, within a few days after the update, new settings will become available. If the WhatsApp Web application changes a lot, separate update fees may apply.
Does your package contain a Mobile Phone Number Database?
No. If you are looking for active and current numbers, and if you want to be able to categorize them based on city or field of occupation, you can use one of our bots that Extracts the information of websites. Another way to get these databases is to search for them or contact the post office, universities, schools, or other appropriate organizations.
After purchasing the package, do I need to pay additional charges?
If you need to send a lot of messages to "Anonymous" people, yes. In that case, based on the number of messages, you are going to need Virtual SIMs.
Does the package contain Virtual SIMs?
No, you need to acquire the SIMs (or WhatsApp accounts) yourself.
How much does a Virtual SIM cost, and how many messages can be sent using each Virtual SIM?
Using some mobile applications, you can generate free numbers, and you can also buy cheap Virtual SIMs from some websites. But since low-cost SIMs are not good for advertisement, we recommend that you purchase high-quality SIMs that cost about 1 € each. With each SIM or WhatsApp account, you can send messages to up to 100 people each day.
What is the difference between Virtual and Real SIMs?
In general, the two are fairly similar, you just need to note that Virtual SIMs usually work for two months, and you cannot count on them to work permanently. These SIMs are usually appropriate for advertisements and sending bulk messages.
On how many servers or computers can I use the purchased license?
At the moment, each license is issued for a single Computer (or Server). If you want to use the application on more systems, you need to buy additional licenses. Also, note that the purchased license can not be deleted or transferred, and you need to be careful that on which system you're activating the license.
What preliminaries do you need for a 10,000 ad? How much time and money should you spend?
Consider that you want to send messages to 70 to 100 people with each account everyday (sending more than this number will increase the possibility of blocking the accounts), using 10 accounts, you will be able to send messages to 700 to 1000 people each day, that amounts to 30,000 messages per month. Therefore, for a 10,000 messages ad campaign, 10 accounts would be enough. The price of the 10 accounts will be about 5 € (which is added to the price of the package)
Can I use this application on a Virtual Server (VPS)?
Yes. We recommend to use the software on a personal computer, but the software will run on all the versions of the Windows that run on Virtual Servers. The only requirement for these servers is that they should support VNC or VMware Client. For more information you can refer to the guidelines regarding the usage of the software on Virtual Servers (VPS).
The Security of your Information is Guaranteed
No information is sent to us
For companies and organizations that care a lot about their information security, we guarantee that the virtual user software does not transfer any information through the internet because it works offline. We have provided this guarantee on a legally binding contract in company letterheads and signature, and we can send a copy of this contract if a company or organization requests it.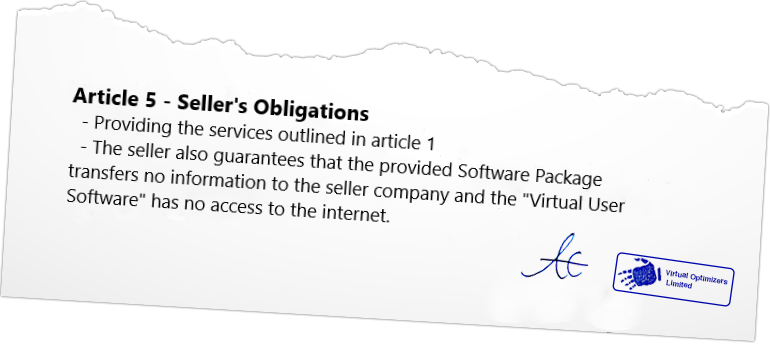 Purchase the WhatsApp Full Package
Virtual SIMs are not included in the bot, and need to be purchased separately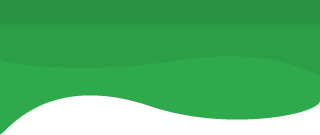 Purchase
Whatsapp Bulk Message Sender

+ Including 1 Serial Number
Price: 49 €
10% discount coupon (
49

45) Go to purchase page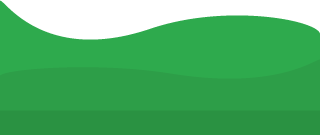 Save Money on Your Next Purchases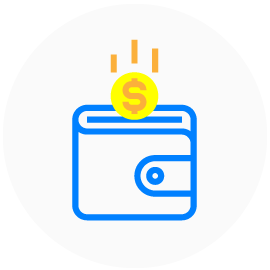 Whatsapp bulk message sender Change Log
Version 1.3 (2020-11-21)
Bug Fixes
Changed the method of checking phone numbers in the following Macros:
"Send Message To Anonymous Numbers"
"Identifying WhatsApp Phone Numbers"
Updated the Send Message To Anonymous Numbers Macro to make it compatible with the latest updates of WhatsApp web
Version 1.2 (2020-09-13)
New Features
Added the ability to forward multiple macros in the Forward Starred Messages macro
Added the new Extract WhatsApp Groups Links from web pages macro
Added the ability to insert delays between messages and reporting successful messages for the Send Messages to Anonymous Numbers macro
Bug Fixes
Fixing the issue with forwarding messages from restricted groups
Fixing the problem with the Extract the Numbers of Group Members in restricted groups
Version 1.1 (2020-09-10)
New Features
Added the ability to forward multiple messages to the Forward Starred Messages macro
Added the new Extract WhatsApp Group Links from Web Pages macro
Added the ability to configure the delays, and reports of the successful sends to the Send Messages to Anonymous Numbers macro
Bug Fixes
Fixed the issue with forwarding Starred Messages that were originally from a restricted group
Fixed the issue with the Extract Numbers of Group Members macro with restricted groups
First Version (2020-07-10)
New Features
The first version of the WhatsApp Bulk Message Sender Package