Custom Service
You can order custom services that are related to our work, we will do them if possible.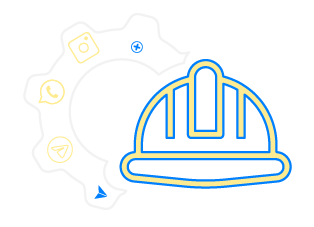 Custom Services
The services that are permanently available on our website include the following

Selling Ready-Made Accounts (for Telegram, Instagram, Google, etc.)

Providing Golden Support (for Telegram, WhatsApp, and Instagram bulk messaging)
In addition to the above services, if you have other services in mind that are aligned with our work field and can be performed, we will be happy to offer the considered service to you.
Note that our primary focus lies in creating software bots. To further this endeavor, we have launched our service department, which caters to the wellbeing of our customers. If our clients are strapped for time or resources, we can step in to assist them. It is important to mention that we rely on some dedicated and highly specialized teams and individuals to execute this service work. As such, we function primarily as supervisors and mediators in ensuring that the tasks are performed to the highest standards.
Pricing
Some examples of services you can order are listed in the table below
Order type
Price
More info

Extract username from Telegram groups Available

Per 2K usernames

1.5€

Read more

Send bulk Telegram messages Unavailable

------
Read more

Add username to groups in Telegram Available

Per 1K usernames

28€

Read more

Send bulk WhatsApp messages Unavailable

------
Read more

Extract mobile numbers from WhatsApp groups Available

1K extracted numbers

10€

Read more

Sending Bulk Instagram DMs Unavailable

------
Read more
However, if you are looking for a service that is not listed in this table, you can share it with us by sending a ticket, so that we can check it and let you know if it can be done.
Also, keep in mind that custom services must be registered as a ticket and the necessary agreements for the conditions of its performance must be made before ordering.