Tips for Using vUser Software on a VPS
A virtual server is actually a computer that is maintained somewhere, always connected to electricity and the Internet, and leased to you for a period of time. A virtual server, like a personal system, includes its own RAM, CPU, and memory, and is not much different from a powerful PC. You can install any kind of operating system on this computer (such as Windows, Macintosh, Linux, etc.) Since this computer is always on and connected to the Internet, you have permanent access to it, but because this virtual system is not physically available for you. to be able to work with it, you have to connect to it through the Internet and using programs such as Remote Desktop and you can work with that system remotely.
The definition given in the paragraph above is actually of a Virtual Dedicated Server (VDS). Dedicated server means a powerful computer always on and connected to the Internet with a lot of RAM, a very strong CPU and a fast and powerful hard drive. Now if we divide the resources (CPU, RAM,…) of this server into several smaller systems using virtualization programs, each of these smaller systems is called a virtual server or VPS (Virtual Private Server). In fact, a virtual server is a large, powerful part of a physical computer that has its own hardware resources and can be used as a completely independent system by installing an operating system (such as Windows or Linux).
Pay attention to the pictures below. These images show the Server Room. A server room is a room where a large number of servers are stored. This room is equipped with backup facilities, cooling system and proper ventilation and is usually set up inside or next to a data center (a large Internet provider) because this number of servers need high bandwidth internet.
Advantages of Using a VPS
No need to pay for electricity: The virtual server you rent is permanently on and you do not pay extra for electricity.
No need to pay for internet: Your system is permanently connected to the internet only by paying monthly rent and without having to pay extra to use the internet.
No depreciation: Virtual servers keep your personal system away from depreciation, which reduces system life due to high consumption.
Pay as much as use: Instead of buying a complete system, you can rent a virtual server for as long as you need it.
Buying a VPS
Virtual server is usually rented on a monthly basis . To provide a VPS, just search for "buy VPS" in Google. Several results will appear in Google. If you want to provide a virtual server for using our company's software robots, we recommend that you read the "Tips for using virtual user software on a virtual server" (at the bottom of this article) before buying. First, read the above points regarding the location and operating system of the virtual server, and then consider the companies that we have introduced.
VPS Location
The location of a VPS is determined by where its data center is. For example, the Netherlands VPS is a server whose data center is in the Netherlands. Microsoft, Google, Emerson are among the most famous VPS providers.
VPS Operating System
VPS providers usually offer Windows and Linux VPSes separately, but in fact, whichever you buy, you will still be asked which operating system you want to be installed on the server during the purchase process and then all types of operating systems (Linux, Windows, etc.) are at your disposal. Therefore, you do not need to pay any special attention to the type of the operating system when making an initial decision.
Information provided to You after Purchasing a VPS
After purchasing the VPS, the IP address of the server and other required permissions required to connect to the VPS, such as username and password, will be emailed to you.
How to connect to a virtual server
Since this VPS is not physically available to you, in order to be able to work with it, you must connect to it using some particular software.
1) Connect via Remote Desktop Connection in Windows
This software is used to connect to a Windows VPS and is installed on all Windows systems by default. After connecting to the Windows VPS via Remote Desktop, you can perform any action you want on the VPS without physical access to the VPS remotely and only using your system mouse and keyboard, just like when you work with your personal system. In the image below you can see a VPS with Windows operating system that I connected to via Remote Desktop.
How to Connect to a Windows VPS via Remote Desktop
To open the Remote Desktop program, first open the Windows Run program by pressing WinKey + R (the WinKey key is located between the Alt and Ctrl keys). In the window that opens, type the word mstsc and click the OK button.
In the box that opens, enter the IP address of the VPS you purchased and click the Connect button.
In the User Name field, you must enter the username of your VPS. In most cases, the username is Administrator. Find your virtual server password in the email you received and copy it here. Finally, click OK, after a few moments you will enter the VPS space.
2) Connect via VNC Viewer on Windows and other operating systems
With the help of VNC software (or if we want to be more precise with VNC Viewer software) it is possible to connect to the server and perform the desired operation on the VPS remotely and without physical access. This software is available for different operating systems and you can download it through its official site: https://www.realvnc.com/en/connect/download/viewer
Note that VNC connection technology must be enabled on the VPS by the server admin so that you can connect to the server through VNC. So when buying, make sure that the server has VNC connection. If this is not mentioned on the provider's website, ask the support/admin if the server has a VNC connection.
1. Its IP is different from the IP specified for the Remote Desktop or other similar connections to the server. Even if the network card and Internet inside your VPS are disconnected, you can still connect to it via VNC to solve the problem.
2. Things done through VNC are not dependent on the user logged in to the operating system. By connecting to VNC, the Remote Desktop will not be disconnected. Even if VNC connection is disconnected, nothing will happen to the server and vUser software performance will not be affected as well). VNC (Vmware Client) connection is a higher level access for managing a VPS.
The method of connecting to a VPS through VNC is very easy and is similar to the Remote Desktop connection, which we have explained previously.
3) Connect via VMWare Client on Windows and other operating systems
Whatever mentioned about VNC connection applies to VMWare as well. Regarding connection, Vmware technology is exactly the same as VNC.
Important Note about VNC and Vmware Connection
Note that IP and other permissions of these two connections are completely different from Remote Desktop permissions and IP, and the VPS provider must send you the required permissions via email.
Tips for Using vUser Software on a VPS
For tasks that vUser software uses the system mouse and keyboard, if you close the Remote Desktop application, the VPS will go into

Lock Screen

mode, as a result of which, mouse and keyboard activities will encounter errors. If you use bots that constantly work with the system mouse and keyboard (such as vUser Instagram Bot or vUser Telegram Bulk Messaging Bot).


As a result, you can not activate these bots on a VPS and then close the Remote Desktop program, because after closing the Remote Desktop, the bot will stop working.
The solution is to use VPSes that, in addition to the Remote Desktop connection, have other options such as VNC Viewer or VMWare Client. As we said, these programs (VNC Viewer or VMWare Client), unlike Remote Desktop, do not take the VPS to the lock screen mode after they are closed, and the vUser software will keep working, without having any problems.
Attention!
Before setting up a VPS, make sure (through talking with the technical experts providing the VPS) that you will have a VNC or VMWare connection.
2. To work with vUser software, you need a VPS with at least 2 GB of RAM and an SSD hard drive. The operating system you are installing must also be Windows. To work with vUser software, be careful not to choose Windows XP and Windows Server 2013, as they are too old.
In this article, we read about VPS and its applications and benefits. We reviewed the methods of connecting to a VPS and the important notes for using vUser software on a VPS. We hope this article answers all your questions.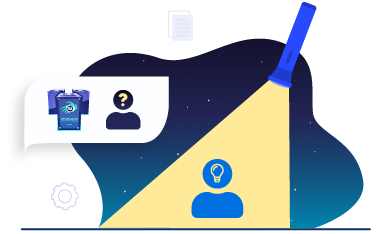 Frequently Asked Questions

About Using vUser Software on VPS
Can Android emulators be installed on virtual servers?
Usually not. To use Android emulators, you need a powerful graphics card, which is usually not available in a VPS. If the VPS is specifically designed for graphics work and you can use the emulator in it, the monthly rental cost will be several times more than that of regular servers. You can google 'VPS for BlueStacks' or 'VPS with Graphics Card'. Some VPS providers with more professional admins can set up regular VPSes for small use of an emulator, such as using WhatsApp in the emulator. This means that at the cost of a normal VPS, you can access a server with an Android emulator (though not for running games and graphics processing in the emulator).
What configuration should the virtual server have?
You need at least 2 GB of RAM and an SSD to use the vUser bots. It must also be possible to install Windows on the VPS. Do not forget to consider the possibility of VNC or Vmware connection, which we have already mentioned in this article as the important tips.
If I turn off my system, will the VPS also shut down?
No. A VPS is a completely separate system, and you only use your system to connect to it. Shutting down your system does not affect the VPS.
Is it possible to connect to a VPS via mobile phone?
Yes, the Remote Desktop or VNC Viewer apps we described earlier also have special mobile apps. When connecting to a VPS via mobile, there is no mouse and you have to move your finger on the mobile screen instead. As you may have guessed, executing commands on a VPS through a mobile phone is not that easy.
Can I connect to a VPS from multiple systems?
Yes, you can connect to your VPS from any system, but note that you can not connect to a VPS with all of these systems at the same time. Only 1 system can be connected to a VPS at a time.
Can multiple people connect to 1 vps at a time?
No. Only one person can be connected to a virtual server at a time.
Is using a VPS a safe option?
As long as you set a strong password to access your VPS and rent from a reputable VPS provider, no one can hack your VPS and access your information.
What software can be installed on a VPS?
Depending on the RAM space and operating system that you have on the VPS, if you have enough space, you can install any software that is compatible with that operating system on the VPS.
Which ne is faster? VPS or personal system?
This question has no definite answer and depends on your system hardware. But in terms of the internet speed, VPSes usually have access to very high internet speed that are not available for home use.
What is the difference between a virtual machine and a virtual server?
The virtual server and the virtual machine are both created by a virtualization program on a (physical) system. The virtual machine is usually located on your personal system and you can always access it without any special means. But a virtual server is on someone else's system and you rent it for a certain period of time and connect to it through an intermediary program. The virtual machine uses your own resources (electricity, internet and system depreciation) but the virtual server does not interfere with your system and resources.
Which one do you recommend for using vUser software? Virtual server or virtual machine?
Our software can run and be used on any system (virtual server or virtual machine) that has a Windows operating system. If you have a powerful system and want to use a virtual machine, note that you pay for the resources needed to run the bot (electricity and internet and system depreciation). But if you use a virtual server, your system will not be involved and your resources will not be used, but you will have to pay the monthly costs of renting the server.