Last Update: 2019-April-02
Advertising in Telegram through Bulk Messaging
A very inexpensive advertising that will be seen 100%



Telegram has some limitations
BUT...
Throusands of messages could be sent monthly
Telegram does not allow each line to daily send a message to more than 50 unfamiliar contacts, but with our software package and a handful of numbers (or virtual numbers that we provide) you could sent private messages to more than 500 people everyday and reach the total number of sent messages to 15 thousands people or more in a month.
Watch our software human performance.
Telegram has limitations

but...
You can send
thousands

of Messages in the month!

The telegram does not allow you to send up to 50

Anonymous message

day to each number. But with our software package and the number of virtual numbers we offer, you can send more than 500 private messages

daily

to

15,000

more

per month.
We have prepared a complete package
In addition to automatic macros, send a mass message...
provided numerous tutorials along with the package.
Guaranteed Tricks to Stop Blocking and Reposting.
provided a team for your guidance and support.
You can now make a full package of Telegram Bulk Messaging at just 19 EURO
Screenshots on the Telegram Bulk Messaging Software (Full Version)
Virtual User Software and Telegram
The contents of Telegram Bulk Messaging package
Video Tutorials
Text messages file (Excel)
List of Numbers file (Excel)
Define number of lines
Set maximum number of texts for each line
Presenting a trial version of an application;
before purchasing the software, it looks like having a piece of clothes before
buying them and is somehow respecting the buyer's rights.
Tutorials How to use
See this video
Prerequisites for implementation
Windows operating system (XP up to 10, Server 2003-2016)
Excel 2007 or later

(Active)

Attention:

There is also a place to run this package on Windows Virtual Servers (VPS). If so, the mouse and keyboard of your system will no longer be involved. But it should be noted that the virtual server costs a monthly fee and circumvents the limitations of telegrams on VPSs.
In-pack educational videos list
Activation training and use of telegram package
Tutorial to send a photo or video with a message
Teach you to build a message with a telegram
Train the filtering of telegram numbers from non-telegram
Send bulk message to Username
Some features of the Advertising in Telegram Package
1

Automatically skip numbers that do not have a telegram account

2

Able to insert the name, gender and other titles of each person inside the message

3

Able to send unique and different mesages for each person More Info

4

Able to forward message from channels

5

Able to insert one or multiple images (videos and...)continuously

6

Able to insert a website, channel, group link and etc, inside the messages

7

Marking the people who have the messages sent to them

8

Able to send a certain number of mesages with each line (automatically switching lines)

9

Able to use lines with two-step verification passwords

10

Sending messages to mutual contacts with no limitations More info

11

Able to delete contacts based on the Excel list and also able to delete all contacts

12

Able to add numbers from the Excel list to Telegram Attention

13

Ability to distinguish numbers with Telegram account from non-telegrams Attention
Able to send unique and different mesages for each person
This option helps you to send a different discount or a special text for example.
The special text must be inserted in the column "after name text" on the Excel file for the numbers.
Telegram Limitations and differences between "Unknown numbers" and "Known contacts/numbers"
We said earlier that the Telegram has limitations in sending messages to
Unknown numbers
, but it is interesting to know that if the contacts are those who are considered
familiar
according to Telegram,
there will be no limitations
in sending messages to them, meaning, with only one line you could send messages to your familiar contacts as many as you want.
According to Telegram,
the unknown numbers,
are those who never had a conversation with you or they do not have your number saved on their contacts list. If the same people message you for just one time (for example, send a "Hello" to you or the digit "1") they will be considered as
familiar contacts
and you could send them bulk messages with no limitations.
If you can persuade your customers or subscribers to send a message on their telegram, you can block the barriers and instead of paying alot of money for SMS panels, send free bulk messages through Telegram. The "Telegram Bulk Messaging" package is made for this kind of work.
If you can persuade your customers or subscribers to send a message on their telegram, you can block the barriers and instead of paying alot of money for SMS panels, send free bulk messages through Telegram. The "Telegram Bulk Messaging" package is made for this kind of work.
Telegram will not allow consecutive numbers (555, 556, 557,...). Telegram bans number in consecutive form (or numbers generated by some apps).
Note that if you want to use our package for ads, as mentioned in the FAQ section, you have to have hand-picked numbers and in no way you could reach the bottom line using consecutive number generated by some apps, even Telegram itself would not allow to add contacts in consecutive numbers.
More Professional Features
14

Not using the

Telegram API

15

Able to Draft the messages More info

16

Able to extract the IDs of the contacts and sending messages through telegram ID More info

17

Able to send messages to Telegram groups (using "Send to ID" macro)
Able to extract the IDs of the contacts and sending messages through telegram ID
This option is useful for the people who use virtual number for bulk messaging and do not like the form of strange foreign numbers appear on the receivers' phone which has a bad influence in terms of advertising.
Able to Draft the messages
Using this option, you could draft all the messages with different lines without sending a message and then, using other devices (with the help of emulators such as Nox create different hardware) send bulk messages in a way that Telegram would not be able to trace you or so-called flag you.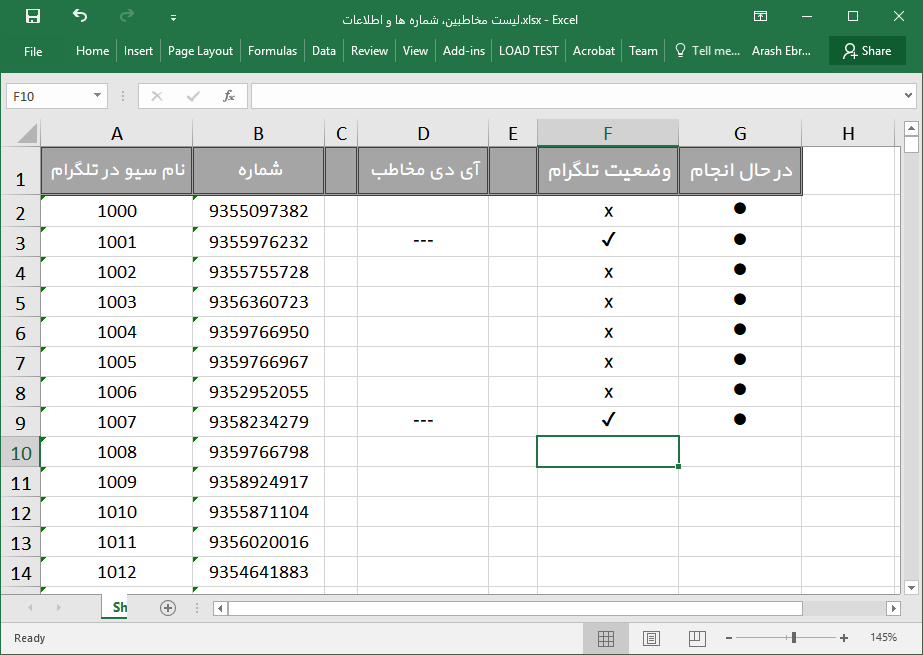 Telegram Bulk Messaging Packages Support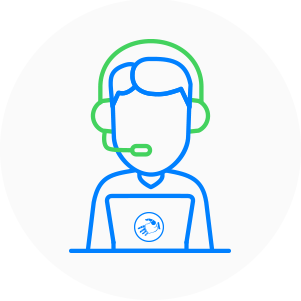 If you needed help, we wil be by your side at the initial setup of all the packages (Support until the end of the initial setup is free). If you needed more support after the initial setup (in future) or you need us to customize some parts of the setings in the ready-made packages for you, extra charges will need to be paied separately (based on how complex and time-consuming the job is).
Will the Virtual User software work correctly if the Telegram app gets new updates?
The ready-made packages which we made for you using the vUser software are produced according to the current appearance and functions of the Telegram app; and the packages wil continue to work as long as the Telegram app appearance and functions do not change. If the Telegram app appearance and functions face basic changes in the future updates and our settings would not have worked, withing a few days the new settings according to the new Telegram updates and will be available for you. Of course, if there are too many changes, a separate update fee may be charged, which will be announced later.
Frequently Asked Questions
Where do I find the "list of numbers bank" for advertising in Telegram?
The numbers list can be easily found through a simple gogle search (even categorized in different jobs, cities...) We can also provide you with those lists on google after the purchase but our recommendation for a more purposeful and effective advertising, is that, find your target numbers from the most reliable sources.
What would happen if the contacts report us?
Do not confuse advertising in Telegram with SMS panels and Bulk short mesaging. This method of advertising require hand picked numbers. Imagine a scenario that you send the advertising of cosmetics to a group of men, certainly you will be reported by the receivers of that message, and Telegram due to their seriosness on tracking complaints, would immediately be sensitive to your lines, your promotional text and your system! In addition to finding the right contacts, it's best to act thoughtfully on your promotional text and not just send a simple promotional text because the recipients may also report you as spam. Our suggestion for a promotional text is to give a discount or special offer; if possible, mention the name of the contact in the text of the message and be sure to indicate which reference you obtained their numbers from. Most people (especially women) consider their mobile numbers private and if you do not clearly indicate how you accessed their numbers, they will report and block you. (For example, say, "We have taken your number from the center of the Make-up artists. If you are no longer active in this area, we apologize, because the guild system staff numbers are often not up to date.") It is worth noting that we have not had a Reporting problem in advertising our work; due to the proper promotional text and finding contacts interested in our product.
What preliminaries do you need for a 10,000 ad? How much time and money should you spend?
Think of it on a daily basis; with each line, send messages to 30 to 35 people (Sending more messages than this increases the chance of blocking the lines) This figure will reach 300-350 people by 10 lines per day, and will reach 10,000 messages a month, As a result, for a 10,000 ad in a month, 10 lines can be responsive. The price of 10 lines can be considered as 7.5 EURO , which will be added to our bundle. This is a standard state and without considering the possibility of blocking the lines. If you want to consider this more realistically or want to increase the speed of work, you will need more numbers or purchase additional serial numbers to run on more systems. The price of our software serial number is much cheaper than the package price of the software, and in the purchase of more than one number includes discounts. If you comply with the rules described in this PDF file, you will avoid additional costs and get better results.
Your Information Security Guaranteed
For the companies and organizations that care a lot about their information security, we guarantee that the Virtual User software does not transfer any kinds of information through the Internet because it work totally offline. We have provided this guarantee on a legally binding contract in corporate letterheads and signature, and sent to some of the requesting companies.
Cart to send bulk message on telegram
Advertising in Telegram Package
Includes 1 permanent Serial Number for vUser software
View important tips about the Serial Nmber Click Here
Original Price 19 €
5 € off
All items will be emailed to you instantly after the purchase.
Tips on Virtual User software serial numbers
1
Each serial number is generated based on the computer information (with the hardware of that system), as a result one can not use a serial number on multiple different computers;
It is also not possible to cancel or move a serial number from one system to another.
2
The serial numbers you buy (for the current version) are permanent and will never expire
but the updates of the Virtual User software will only be available for free for 6 months.
So, if later in future (after 6 months) you desire to use the newer versions of the Virtual User software, you may need a new serial number.
3
As you may have noticed after watching the
introduction video on the Virtual User programs and files,
two out of the three main programs of the vUser software require a serial number. One is the vUser Player which is used for playing the saved commands and the other one is the vUser Editor which is used for editing the saved commands. Therefore you need to bare in mind that each serial number you buy, will activate only one program; meaning, with one serial number you can activate whether the vUser player or the vUser editor program.
So, if you have in mind to fully purchase the Virtual User software, you need to buy two serial numbers
و
and if you are going to just run a ready-made macro package, purchasing one serial number for the vUser player would suffice.
Buy Virtual Numbers
Attention: The numbers are delivered within 2 - 5 days.
quantity
After ordering, contact us on telegram ID: @vOperator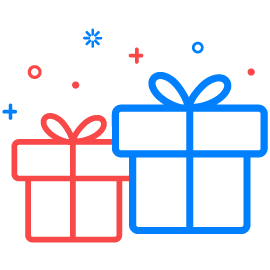 Special gifts for the buyers of this package
1.98 EURO discount in purchasing other products
We have developed a mechanism for selling packages of Virtual User software so that with one serial number, you can use all our products (on a single computer), meaning, after purchasing the "Advertising in Telegram" package which includes one serial number, if you buy another package (like "Increase Instagram Followers" package) and run it on the same computer you will not need a new serial number and for the further purchases you can buy with 1.98 EURO discount!
Other Advertising and Promotional Tool
We can help you with advertising in Telegram! And give advice
We can provide you with a virtual server; install and configure Windows and all the software you need to send Telegram bulk messages.
We can set up the virtual numbers you ordered directly on your server.
We can provide you with our own experiences on sending Telegram bulk mesages and give advice.
If you would like to use our services, please contact @vOperator


Contact Us
vUser Official Support Contact Info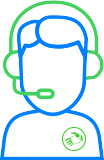 Office:
+981143085853
Available from 8:00 AM to 14:00 PM GMT +3:30
VPS and Virtual Numbers Operator Contact Info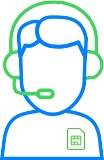 Telegram ID:
@vOperator
Telegram Number: +989305228383
Mobile:
+989305228383
Available from 9:00 AM to 23:00 PM GMT +3:30
Comments