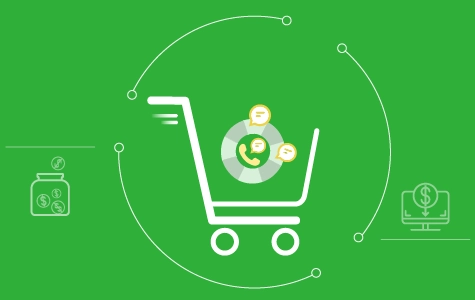 Purchase

Golden Support for WhatsApp Bulk Messaging
What services are provided to you in WhatsApp Golden Support?
In Golden support, we link you to one of our customers who uses our software to send messages on WhatsApp every day and is completely skillful in all the tips and tricks of WhatsApp Bulk Messaging. You just pay for the necessary resources (VPS, WhatsApp Bulk Messaging bot package and virtual SIMs) and the support person will do the rest of the process instead of you.
How Exactly Does WhatsApp Bulk Messaging Golden Support Work?
During the Golden Support for WhatsApp Bulk Messaging, you should provide these 3 items as preliminaries: Purchase WhatsApp Bulk Messaging Bot Package from the v-User website. After consulting with the support man about the required VPS specifications, buy the VPS that is suitable for your work from the website that the support person recommends. Join a Virtual SIM website that the support person suggests and charge your user panel with the required amount of money. Now you provide accesses to the support person and he will Launch your VPS. Install the WhatsApp Bulk Messaging software and other required programs on the VPS. Purchase the virtual SIMs and activate them on WhatsApp. Log in to your VPS every day and configure the software for bulk messaging. Run the software and send messages regularly. Finally, he will provide you with a thorough report of the sent messages per day or per week.
Extra Tips
Tip 1:
You need to prepare the text of the message and the phone number of your target contacts (the contacts to whom you want to send the message) with the help of the support person and provide them to him.
Tip 2:
While receiving the Golden Support, you also have access to the VPS and can check it whenever you want; But you had better arrange things with him first.
Tip 3:
As long as you are outsourcing the affairs to the support person, do not change anything on the VPS (such as software settings, etc.); If you would like a particular action to be done for you, share it with the support person and never take any measurements on your own, as your actions may interfere with the support person's settings and your WhatsApp accounts may face problems or the process of sending messages may fail.
Golden support is
provided to you monthly

and at a price of 70 €
Advantages of Golden Support for Bulk Messaging on WhatsApp
By receiving Golden Support for WhatsApp Bulk Messaging, you will

no longer be involved in creating virtual SIMs, activating them and keeping them online

while sending messages.
By receiving this kind of support, you will

no longer be involved in working with the software, sending messages and working with them.

By receiving this support, you will be able to send

between 20,000 and 30,000 messages per month.

4. With the Golden Support, you will no longer need to pay for sending every message, and if you send messages on WhatsApp regularly and on a daily basis, Golden Support will be so

economical

for you.
Important Tips Before Purchasing
Any order that is directly or indirectly related to scam, gambling, etc. will not be performed.

Golden Support for WhatsApp Bulk Messaging only includes what we mentioned at the beginning of this page and does not include any of the matters outside this framework.

The Golden Support period for WhatsApp Bulk Messaging is one month and you do need to buy it again for being able to use it for the next month.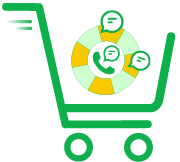 Golden Support for WhatsApp Bulk Messaging

Price
70

€
After Purchase

After purchase, for receiving the Golden Support, send your purchase documentation in the Support chat to us so that we can connect you to the relevant support person.