Purchase the Organic Traffic & SEO Boost Bot Package
Product description: SEO Robot
Important Notes Before the Purchase
The package that you are going to purchase can be used permanently, but Its free updates are only available for 1 year.

The Serial Number of the Player application that is included in the package, can only be used on one system, and is by no means transferable to another system. Also, this license can not be disabled on one system and used on another. But, if you intsall a new version of Windows OS on the same system, the Serial Number will continue to work.

For this package, While the Bots of the Virtual User Software are working, you can not use the mouse and the keyboard of your system. The only way to do that is to pause the Bots.

The SEO Robot can only be used on one domain. However, you can use the same Robot on sub-domains.
You can use your credit card to make the purchase

purchase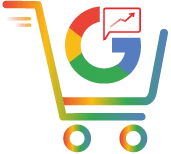 Discount 40% 80
Price: 48 €
Important notes after the purchase
In order to configure the domain information needed to use this package, once you've made the purchase, contact our Telegram ID: @vuser_support_seo