Important Note Before Purchase
The product you buy has a

free one-year update and support.

After this one year, the product will be out of order and to keep using it, you will need to purchase the Renew Update & Support Package. The Renew Update & Support Package is

annual

and its price

is less than a quarter of the price of the main product.

only 1 serial number of the vUser Editor program is offered with Auto Installer Bot Maker, which can be used on only 1 system / server and can not be transferred or moved to another system / server in any way. It can also not be deactivated to be used on another system / server. Of course, by changing Windows on the same system / server, there will be no problem for the serial number and it still can be used.
Purchase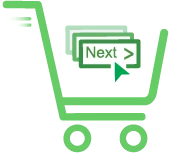 Price: 169 €
* Get a discount...
Update & Support Rules of This Product
Offering product support is only possible through online chat

and it does not include telephone support

Training is not part of the support, support is offered to solve the software problems.

The products have full training and if you need any help in the initial steps of launch, we are at your service.

Connecting to your system remotely (if requested by you) costs money,

but if decided by our technical experts, it will be free.

If the software performance faces issuses due to the destination platform updates, we will modify and update the software in fewer than a week, meanwhile please be patient.
To get more accurate information about the details of update and support, click here.
After purchase

Immediately after the purchase is completed, all the required items, such as software download link, serial number and other similar information will be added to your user panel. All you need to do is to sign into your user panel to receive them.