How to Get a Telegram Channel Post Link
You may want to share an article, a photo or a video from Telegram channels on other social networks such as Facebook, Twitter, Instagram or WhatsApp, in which case you cannot send your post there directly and the only way you can publish that content on other networks is to use the link of that post and share the link on other social networks.
How to Get the Link of Telegram Posts
In its latest updates, Telegram has assigned a particular link for each Telegram post, which you can easily use to share your favorite posts with others and on other social media. The structure of these links consists of Telegram domain address, the Telegram channel ID and then the unique content ID; like the following link structure:
https://t.me/channel id / post number
Now let us see how we can get the link of a post published in a Telegram channel.
Note
In the public and private channels of Telegram, it is possible to access the post link, but the link of the posts in a private channel will not be opened for people who are not members of that channel.
Steps to Access the Link to a Post in Telegram
To get the link of a Telegram post, follow the steps below:
Step 1 Open a public channel in Telegram.
Step 2 As you can see in the image, there is a small arrow in the right corner of each post, which you can click on to get the link.
Step 3 After clicking on the arrow, a page will open for you. Click on "Copy Link" and copy the link of the posts you want.
Step 4 The phrase "Link copied to clipboard" is then displayed, indicating that you have completed the steps correctly. Now the link of the relevant post is ready to be pasted anywhere you need.
Wrapping up
In this article, we taught you how you can easily share a post on a telegram channel with others and on other social networks. You can easily use this method and make the link of your favorite posts easily available to others and share it with them.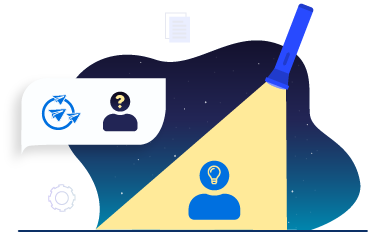 Frequently Asked Questions
How to Get a Telegram Channel Post Link
How can I find the first post of a channel? Insert the channel address as telegram.me/channel ID/1 in a chat and send it, and put your desired channel ID in the Channel ID field. Then just touch it to display the first channel post. How can I find my Telegram account link? The telegram link of each account is as follows:
https://telegram.me/username
'Username' is the ID or name that you have chosen for your Telegram account before.