How to Create Multiple Copies of an Application in Android Phones Using App Cloners
Suppose that you want to install WhatsApp for 3 different mobile numbers in a mobile phone simultaneously and you want to use them separately; you surely know that if you want to install an ordinary WhatsApp and a business WhatsApp on your mobile phone, you can activate only two of those numbers; so what should you do for your third mobile number?
The problem is that, generally when you install an application on your mobile phone (for example WhatsApp), you can not have more copies of that application on your mobile phone because downloading and installing that application causes the new copy to be replaced with the old one. So what should you do if you need to have multiple copies of an application on your mobile phone separately?
The solution is to use app cloners, using which you can create multiple copies of an application in a device and use each of these copies separately.
If you are not familiar with app cloners, follow us in this article. We will introduce you the Dual Space app cloner because all app cloners work in the same way, so by learning how to use Dual Space app cloner, that is presented in this article, you will easily be able to use any other app cloner.
What is App Cloner?
App Cloner is an application that enables you to create another copy of an application or technically to clone it or even more copies of that application and use them separately (on your mobile phone).
For instance, you can create a new copy of WhatsApp, by cloning WhatsApp on your mobile phone once; it means that you can use 2 different mobile numbers on two WhatsApp applications on the same mobile phone separately.
Having in mind that using app cloners is only possible in Android phones and Android emulators but not in iPhones.
What Factors Should Be Considered for Choosing an Appropriate App Cloner?
Nowadays most mobile phones have an app cloner by default. The default app cloner in Samsung mobiles is Dual Messenger, Dual App in Xiaomi mobiles , and App Twin in Huawei. Using the default app cloner of mobile phones, only one cloned application can be created and not more. So as a result, for cloning more of an appliation, you should use other app cloners in Google Play.
By a search in Google Play you'll find hundreds of app cloners. To choose the suitable app cloner, we should consider the two following factors:
Some cloners allow to clone some limited numbers of an application whereas some other cloners have no limit in this regard. In this article, we prioritize finding an app cloner which has no limit on the number of cloned copy of an application.
WhatsApp is not compatible with most app cloners and cloned WhatsApp applications, may not work appropriately.
Our own and our clients practical experience in using Virtual User WhatsApp Bulk Messaging Bot , finally convinced us that Dual Space application has both of the mentioned factors; it means that Dual Space has no limit in the number of cloning and it is also totally compatible with WhatsApp.
All app cloners are similar and the installation steps and using them are the same in all of them. So, if you follow the instructionss related to Dual Space application, you can easily use any other app cloner in the same way.
Here it should be noted that, based on our practical experience, a specific app cloner operates differently in phones with different brands. For instance, an app cloner which operates smoothly in a Samsung mobile device, may not perform well in Xiaomi. So again we emphasize on learning how to install and use Dual Space app cloner until you can work with any other considered app cloner.
Dual Space App Cloner introduction
Dual Space app cloner guarantees in its website that it works compatibly with WhatsApp. More over, our WhatsApp Bulk Messaging Bot users' practical experience confirms the validity of this claim.
But if this app cloner is provided from the official references such as Dual Space website or Google Play, it allows you to clone only one copy of each app for free, and for cloning more copies of your desired app, you will need to pay.
How to Create one Copy of an Application Using Dual Space
In the following, you will get familiar you with Dual Space app cloner.
Step 2
Now a message about privacy policy and using your data by the Dual Space application appears on the screen. Click on the Agree key.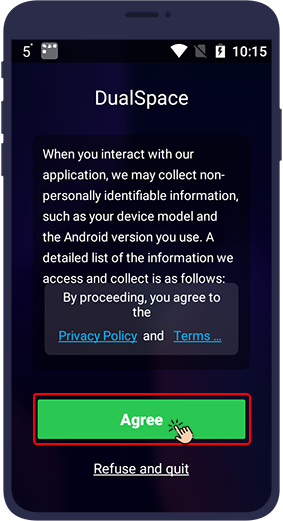 Step 3
For cloning your considered app, you only need to click on the + icon.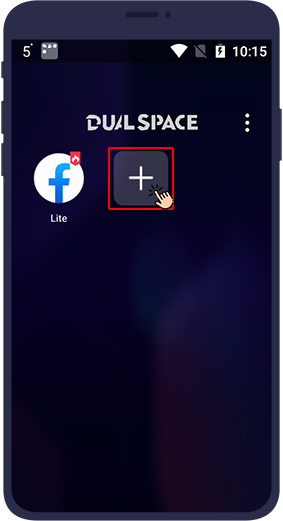 Step 4
Now a list of all the apps you have on your mobile phone appears. Choose the application that you want to clone. When the tick on top of the app icon appears, it means that app has been selected. Then, press the CLONE button.
Step 5
In next step you will see that another copy of the selected application has appeared on the screen.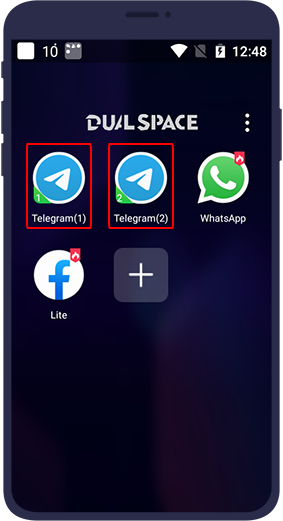 Step 6
To create more copies, you can click on + icon again and reiterate these steps.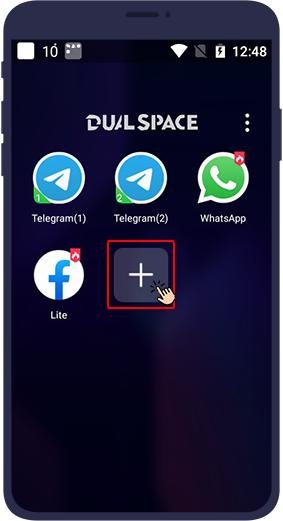 Creating Multiple Copies of Whatsapp by App Cloner for WhatsApp Bulk Messaging
You probably know that by each WhatsApp line (account) in one day, messages can be sent to a limited number of unknown contacts; it means that WhatsApp imposes a limit for each account and this limit may be low for your advertising targets; in these situations if you want to use multiple WhatsApp lines in order to increase the number of messages you send per day, you will have to use multiple WhatsApp applications in your mobile phone and this is not possible without having app cloners.
If you are not informed about the WhatsApp limits in daily messaging, we invite you to observe the article we've provided in this regard.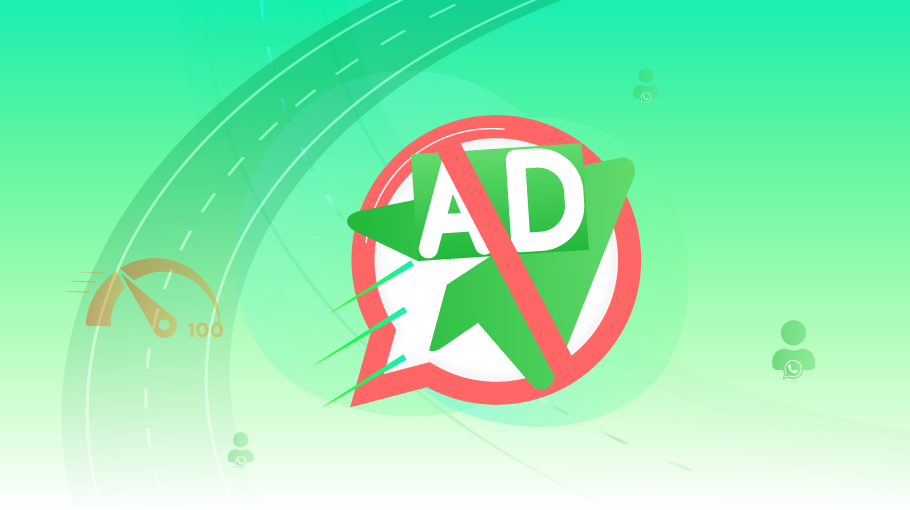 Blog link Limitations of WhatsApp Advertising www.v-user.com/Limitations-of-WhatsApp-Advertising
Generally in WhatsApp bulk message sending, to increase the number of messages you send per day, there is no alternative except for increasing the number of your WhatsApp accounts and to use each of these accounts, you will need a separate copy of WhatsApp on your device. By using an app cloner, you can clone as many WhatsApp applications as you want on your mobile device and activate all of these WhatsApp lines on the same device. And this is one of the most important usages that app cloners would have for you.
Wrapping Up
In this article, you have gpt familiar with app cloner applications and their usages; Dual Space application has been introduced to you as an appropriate app cloner for you that has no limit in the number of cloning and is totally compatible with WhatsApp. If you are one of the users of the Virtual User WhatsApp Bulk Messagibg Bot, share the name of the app cloner you use with us in the comments section. Also, if you know other app cloners that have these two factors (unlimited in the number of clones and compatible with WhatsApp), share it with us in the comment section. We are eagerly waiting for your comments and suggestions.