Limitations of WhatsApp Advertising
WhatsApp is one of the most popular messengers in the world. In the world of digital marketing, WhatsApp can be a great platform if we can advertise and show ourselves on this platform, because a lot of people are using it. But this is exactly where the creators of WhatsApp came into action and took the permission of easy advertising away from the users of this platform, so if you want to send ads on WhatsApp, you will face the restrictions applied in this platform, which we intend to explain in this article.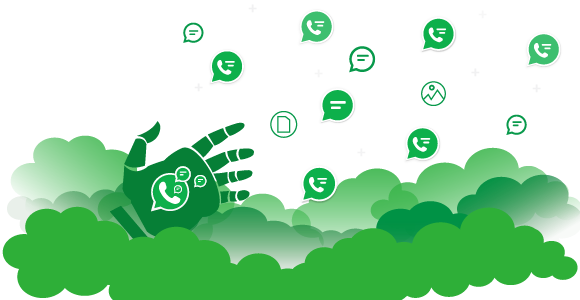 visit the webpage: WhatsApp Advertsing
What are WhatsApp restrictions?
Facebook, the owner of this messenger, says the reason for the WhatsApp restrictions is to prevent the spread of fake rumors and news, but in fact the purpose of WhatsApp restrictions is to maintain a monopoly on making money by selling ads. That is why in the basic rules of WhatsApp, advertising on this platform is declared illegal and you are warned that violating these rules will make your account blocked.
Interestingly, these owners sell ads. Of course, they should be given the right because the purpose of creating such software is ultimately to make money. The paradox is that WhatsApp and similar messengers usually start with the slogans "We do not put any ads in the software" and "Our software is completely free", but after a few years and increase in the number of users, they start selling ads.
In general, messaging platforms consider advertising a way to make money. They impose rules to keep ordinary users from advertising and making money.
WhatsApp Restrictions on Bulk Messaging and Tricks to Avoid Them
There is no specific limit on WhatsApp for sending messages(ads) to a small number of users, for example, for 50 people. This limitation becomes important when you want to use WhatsApp to publish a large number of ads, for example, send 1000 promotional messages every day.In this case, you will find that using 1 account, you can send messages to a limited number of contacts per day, or you can normally send messages to 100 new contacts who do not have your number saved per day.
As we said, this restriction is imposed by the software developers and is part of WhatsApp restriction and there is no escape from it. The only way is that you prepare several accounts and send 100 messages using each account, so that you can increase the number of your daily posts. This is not a difficult task. You just need to get a SIM card for which you can easily use virtual SIMs sold on the Internet.
But the next limitation of WhatsApp is "Report", which is actually a natural limitation but is being misused by the platform builders.
You've probably seen the Report option. When a new person who is not in your contact list sends you a message, you can block that person right away, report them to WhatsApp, or not do anything at all.
Owners of messengers, including WhatsApp, are trying to block their users' mass advertising under any pretext. Therefore, if one or two people report your message, WhatsApp will immediately restrict or block your account.
Sometimes it goes even further and detects a message sent by you that has been reported by others, and if you want to continue sending the same message with different accounts, WhatsApp will also limit those accounts because of sending a spam message.
In fact, WhatsApp is looking for an excuse to pester you by imposing various restrictions and to stop advertising on this platform.
Of course, after an account is reported, you can continue working by changing the text of the message.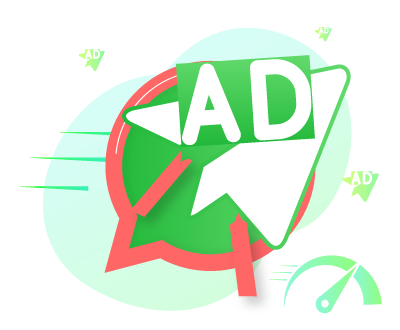 More Tricks in vUser WhatsApp Package
Adding accounts and changing the text of the messages are just some of the tricks that will help you overcome the WhatsApp limit. If you really want to promote mass advertising on WhatsApp, we recommend that you consider our WhatsApp Bulk Messaging Bot Package.
We believe that the tutorials and tricks in this package, as well as the automation of the main process of sending messages have made WhatsApp Group Messaging Bot Package the most complete tool for WhatsApp advertising.