How to Use WhatsApp Dark Mode
Dark Mode is a feature that darkens the background of the mobile or system and reduces the screen brightness. Dark mode makes it easier to work with the phone in the dark, reduces energy consumption and increasesthe phone battery life, and prevents your eyes from getting tired.
Many applications, including WhatsApp, have added Dark Mode to their users' custom features. In the following, we are going to teach you how to enable WhatsApp Dark mode. Stay with us.
How to Enable Dark Mode in WhatsApp
To enable dark mode in WhatsApp, you must first update this app to the latest version! Because older versions do not support Dark Mode. After updating, just follow the steps below.
Step 1
To enable this feature, first log in to the WhatsApp application.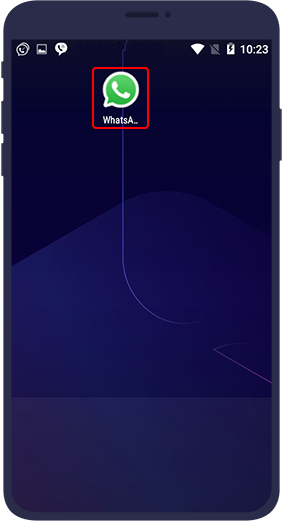 Step 2
Next, go to the main menu of WhatsApp with the three dots () located on the right of WhatsApp.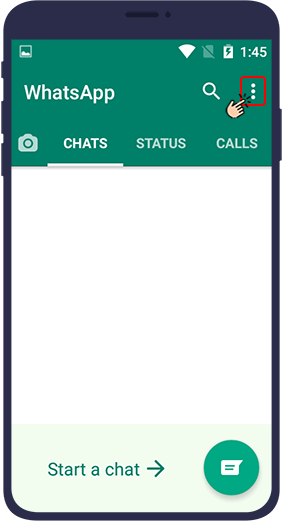 Step 3
Select the last option from the WhatsApp menu, Settings.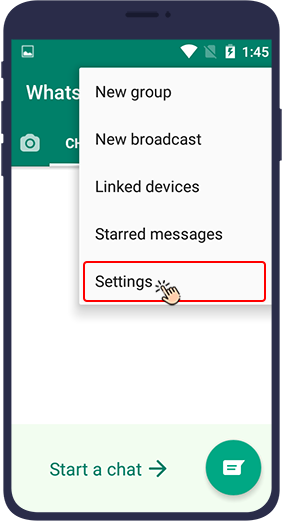 Step 4
Then select Chats.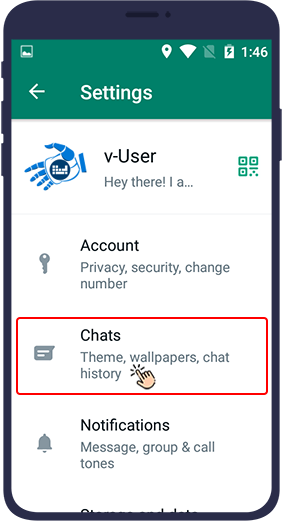 Step 5
Click on Theme. This option is on light by default.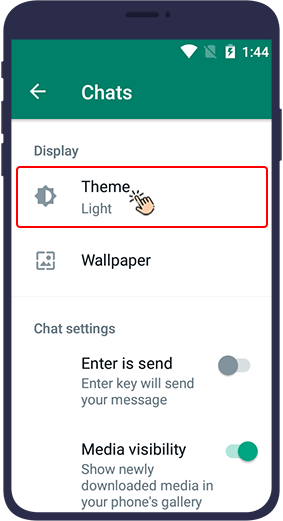 Step 6
By changing the theme and selecting Dark, WhatsApp Dark Mode will be activated for you.
Finally, click OK to save and finalize the applied changes.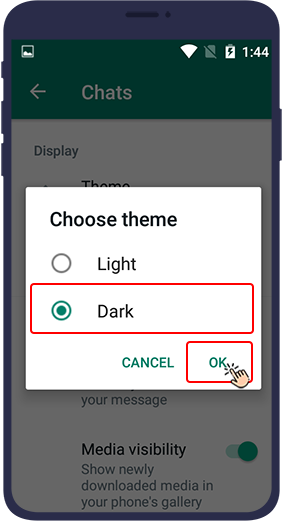 In this article, you will learn how to set the background of WhatsApp chat to dark. We hope you find this article useful. We are waiting for your comments, suggestions and questions in the comment section of this article.