It may have happened to you that WhatsApp blocked your account and you received a message stating that "you are not allowed to use your WhatsApp account". The main reason for WhatsApp blocking the account is violation of WhatsApp rules. Using unofficial versions of WhatsApp and violating privacy rules is one of the most important reasons for WhatsApp to block accounts. If you have also encountered this problem and are looking for a solution to this problem, join us in this article.
Temporarily Blocked on WhatsApp How to Fix
Temporarily blocked on WhatsApp usually occurs when you use unofficial versions of WhatsApp, such as WhatsApp Plus and GB WhatsApp, instead of the official WhatsApp, or apps that claim to move your WhatsApp conversations between phones. Because these apps violate WhatsApp requirements and WhatsApp is unable to track and verify the security routines of these apps, it will temporarily block your account. In this case, a timer will appear on your WhatsApp page indicating how long your account will be temporarily blocked and when you will be able to access your WhatsApp account again.Note that if you continue to use unofficial applications after being unblocked, WhatsApp may block your account permanently.
You must wait for the timer to expire to temporarily unblock. After this time, it is better to back up your conversations so that you can transfer it to your new WhatsApp.
We have already taught you how to back up data in the official version of WhatsApp in detail in the WhatsApp Backup article. Backing up in unofficial versions of WhatsApp is not much different from backing up in official WhatsApp, and you can refer to the article "How to Backup WhatsApp Information" to learn how to do so.
How to Backup WhatsApp Information
Permanently Blocked on WhatsApp; How to Fix
Permanent blockage, as its name implies, will not go away over time, and to fix it you have to look for the cause and then try to remove it. The main reasons for permanent blocking of WhatsApp account are:
Share inappropriate content
Messaging to a large number of anonymous people
Being reported and blocked by individuals
We have described these issues in the article WhatsApp Limitations Of course, in the Send bulk Messages In Whatsapp package, we examined the reasons for being blocked and reportwd in much more detail. But since the tutorials inside the package are available as VIP and only for the buyers of the package, unfortunately, we cannot describe the contents in it here.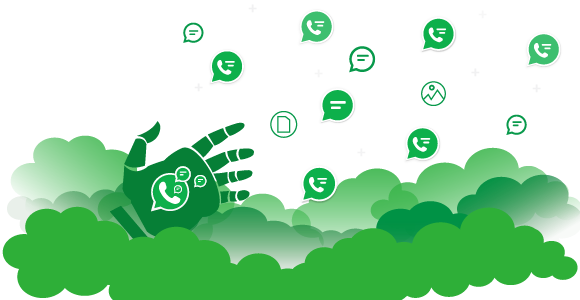 Whatsapp Marketing Bot
However, when your account is permanently blocked, you will receive a message stating that your phone number is blocked for using WhatsApp and that you should contact WhatsApp Support for assistance.
Fixing the problem of being blocked on WhatsApp may take a long time. So you have to be patient and follow the steps patiently. However, it should be noted that despite many attempts to contact WhatsApp, the problem may not be removed and you will have to open a new account with a new mobile number.
To fix the problem of being permanently blocked on WhatsApp, in the first step, click Support in the message that appears on the screen.
In the next section, write your message for WhatsApp and describe your problem carefully. Be sure to include your phone number, username and email address in the message content so that the WhatsApp support team can contact you.
For example, you can send such an email to the WhatsApp support team:
Hello, unfortunately, my WhatsApp account has been blocked and I can't have access to it. I need it for my business and I request you to check the issue and if it is possible, please unblock the account.
If the WhatsApp support team does not respond to you within a few days and your account is not reopened, it is better to send an email to the support team to solve the WhatsApp problem. Use the following email addresses to send emails to WhatsApp on different operating systems.
WhatsApp email address for Android: android_web@support.whatsapp.com
WhatsApp Email Address for iPhone: iphone_web@support.whatsapp.com
WhatsApp email address for other operating systems: support@whatsapp.com
You may not see any reply for a few days, but if you still do not receive a reply after two weeks, it is best to email them again. If your account is still blocked after sending multiple messages, you will unfortunately have to consider opening another WhatsApp account.
Of course, in the commercial package of WhatsApp Bulk Messaging Bot that we have provided in the side products section, other VIP solutions have been introduced that will not be available to the public for free. But it is possible to buy only the VIP tutorials in this package separately from us for a reasonable price.
Most anonymous users are sensitive to private messages on WhatsApp and usually block the anonymous sender of WhatsApp messages. Some audiences may also block you for any reason. When a WhatsApp user blocks you, you will not be able to send messages and make voice and video calls to them on WhatsApp. You will also not be able to see their status and profile picture. However, if you find out that you have been blocked by some WhatsApp users, here are three ways to get out of a WhatsApp user's block:
Delete the Current WhatsApp Account and Re-open a New Account
The easiest way to get out of a user's block is to delete your account and then re-create your account. This will take you out of the block of all the people who have blocked you.
If you are not familiar with how to delete a WhatsApp account, you can refer to the article "How to Delete a WhatsApp account".
How to Delete a WhatsApp account
Use a Mutual Group & Ask The Person to Unblock You
When someone blocks you, you can't text them directly, but if you have a mutual group with that person, you can send a message to the group asking them to unblock you. If you do not have such a group, you can ask one of your mutual friends to create a group and add you and that person to the group so that you can talk to him or her in person and ask him or her to take action to unblock you.
Register With a New Mobile Number in WhatsApp
If you cannot get out of the user block by the previous two methods, we suggest using a new mobile number to open a WhatsApp account. This way, you register in WhatsApp with a new mobile number and you can continue your activity from the beginning. You can also back up your data in the previous WhatsApp and transfer it to your new WhatsApp account. The people who blocked you are available to chat with in your new account, and you can keep in touch with them.
Whatsapp Back Up
Although with the help of the methods that we have taught you in this article, you can Unblock WhatsApp, but our recommendation in the first place is to try as much as possible not to get blocked. As the saying goes, prevention is always better than cure. So try to avoid using unofficial versions of WhatsApp and avoid personal harassment, sending immoral messages and violating WhatsApp rules as much as possible.
We emphasize again that for more detailed information about WhatsApp restrictions and avoid getting reported and blocked, you can use our VIP tutorials that we have included in WhatsApp Bulk Messaging bot package.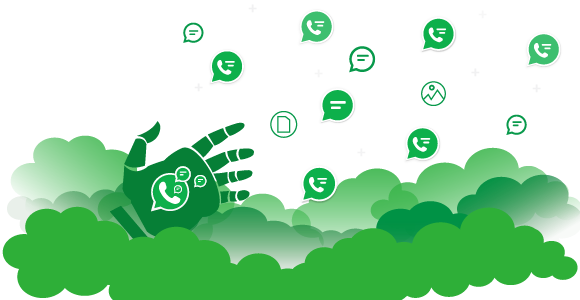 WhatsApp Bulk Messaging bot