Send Location on WhatsApp
In addition to the ability to send text, photos, files and videos, WhatsApp has many other features that you may not be aware of. One of these features is the ability to send an address or location. You can easily send your location to your WhatsApp contacts.
Surely you can imagine how usefule the possibility of sending a location in WhatsApp can be in some cases.
In this article, we are going to teach you how to send locations in WhatsApp. Stay with us...
How to Send a Location in WhatsApp
To send your location to someone on WhatsApp, just follow the steps below.
Important Note
To send location, the location or GPS of your phone must be on.
Step 1
Open the private chat of the person to whom you want to send your location. Just tap on the paper clip icon and then select Location from the items that appear.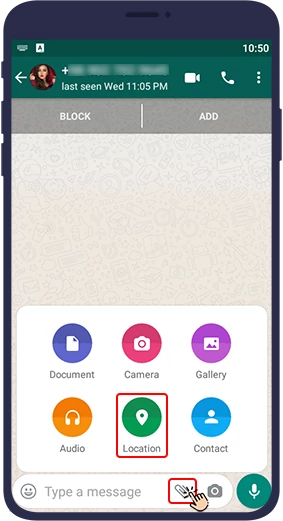 Step 2
This step may not appear to you. At this point, WhatsApp may ask you for permission to access your location. In this case, select Continue to allow access to WhatsApp.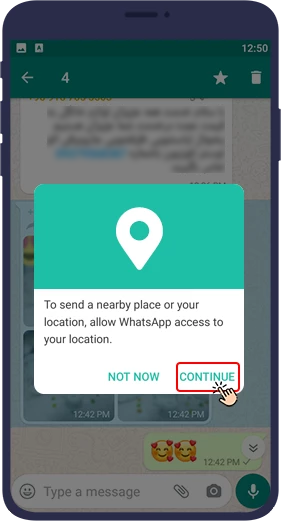 Step 3
A map will then open on the page showing your current location. Confirm your current location on the map, select Send your current location from the available options, and touch the green button at the bottom right of the page to send your location to the contact on Google Map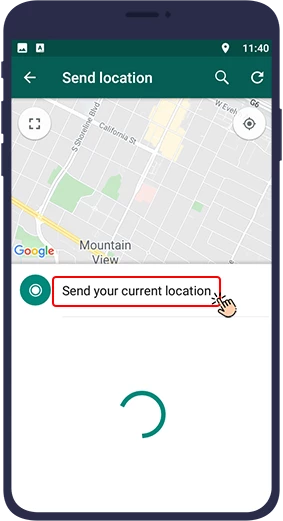 Send Live Location on WhatsApp
Interestingly, you can share your WhatsApp live location with your WhatsApp contacts for as long as you like. In this case, your audience will be instantly aware of your location at that time and knows where you are at any time. It should be noted that after activating this option, you can deactivate this option whenever you want, before the expiration of the time you have set for sharing a live location with your contact.
Steps to Send a Live Location in WhatsApp Chat
Follow the steps below to let your contact know your current location for a specific period of time.
Step 1
Just follow the steps mentioned above first. Open the private chat of your desired contact. Tap the paper clip icon and then select location.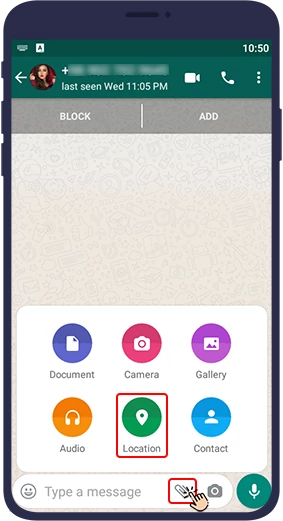 Step 2
Your location will now appear on the map. You must select Share live location.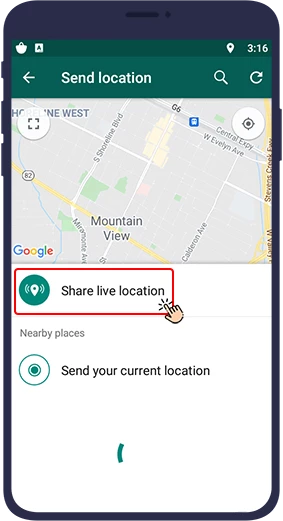 Step 3
Then a message from WhatsApp will appear on the screen. Select Continue.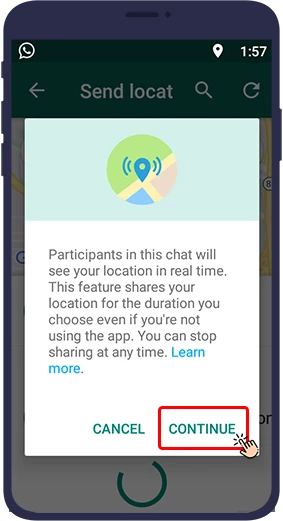 Step 4
Specify how long you want the contact to access your location. The available options are 15 minutes (15 minutes), 1 hour (1 hour) and 8 hours (8 hours). It should be noted that after this period, the ability to share the location is automatically disabled. At this stage, you can write a description or text in the comment section that will be sent to your contact along with the location. After determining the duration and inserting the desired explanation, just touch the green button in the lower right corner of the page to send your location to your contact.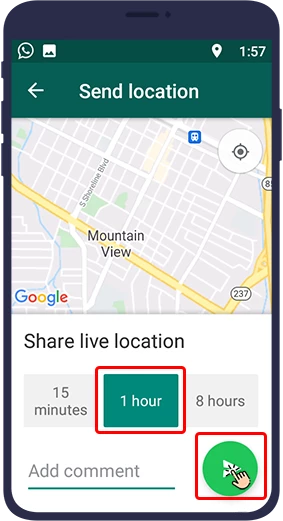 Step 5
Now your location will be sent live to your contact on Google Map and he will be informed about it moment by moment. Whenever you want to stop sharing your location with your contact, just press the stop sharing (as shown).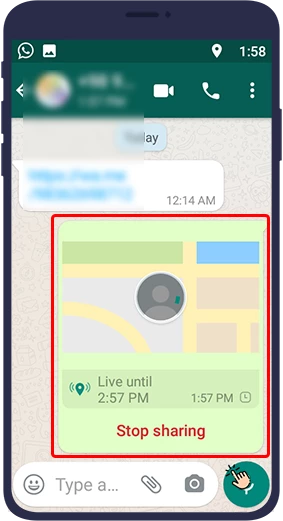 In Conclusion
In this article, you have learned how to share your location on WhatsApp. We hope you will find this article helpful.