A general solution for deleting a WhatsApp account is to remove the app from your smartphone. This method protects your information and your account. It's just like not having the internet for a while and not logging in to your WhatsApp or using it!
Of course, the disadvantage of this method is that others think that you are still on WhatsApp, but you do not pay attention to them! As a result, the best way to delete your WhatsApp account is the same method recommended by the WhatsApp manufacturer , ie delete your account permanently.
After deleting a WhatsApp account permanently, you will be removed from the contact list of your mutual contacts and no one will see your account anymore and it seems that you do not have WhatsApp at all! Follow us until the end of the article to learn how to delete a WhatsApp account permanently.
What information will be lost by deleting a WhatsApp account?
when deleting a WhatsApp account, the most important issue is the loss of data. Before deleting your account, it is better to make sure and know what information you will lose by deleting the account.
Your number and Whatsapp account will be removed from theWhatsapp contact list on other people's phones.
Your WhatsApp account will be removed from all groups and you will lose the information in those groups.
If you do not have a backup file of your WhatsApp:
It will not be possible to restore messages (chats).
If you log in to WhatsApp again with the same number, your messages will not be restored.
All your account information will be deleted from WhatsApp server after deletion.
Deleting your account will not affect others and the messages you sent them will not be deleted, but your name will no longer be displayed to them.
To see how you can back up your WhatsApp messages, read the article below.
How to Back Up WhatsApp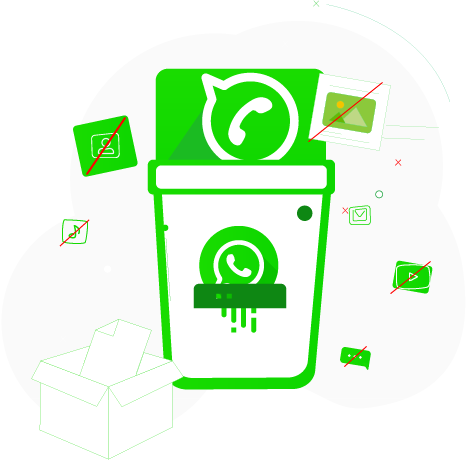 How to Delete Whatsapp Account
Deleting Whatsapp account has a simple and short method, which we have provided for you in the following tutorial. Before deleting your account, be sure to check your files and chats carefully and save the information that you think will be needed later.
To delete WhatsApp account, you must do the following steps:
Step 1
First, open Whatsapp and click on the 3-dot icon () at the top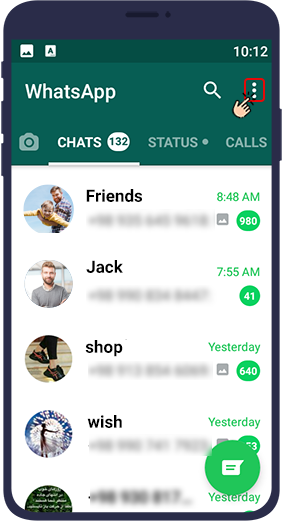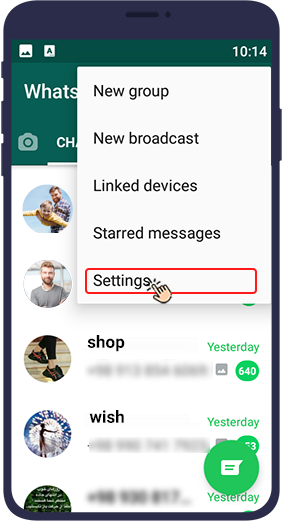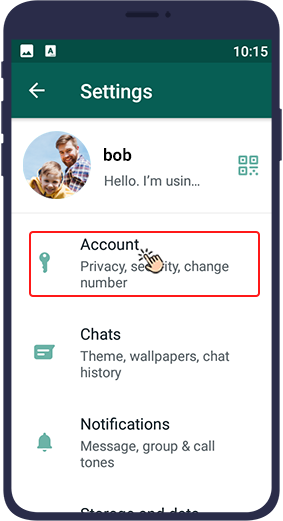 Step 4
Select "Delete my account".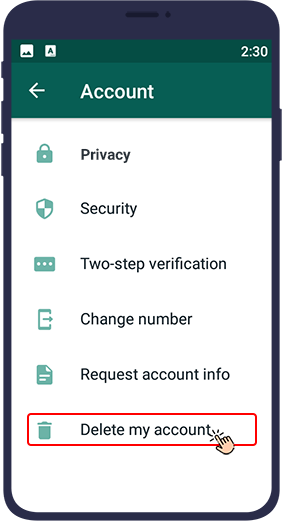 Step 5
Select your country and insert your mobile number whose WhatsApp account you want to delete.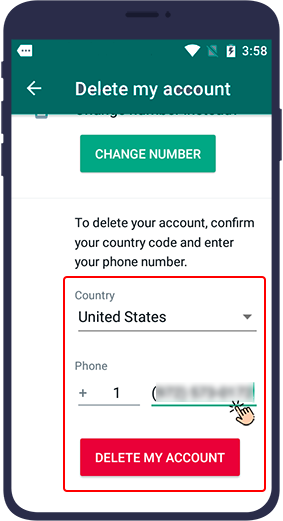 Step 6
Select "Delete my account"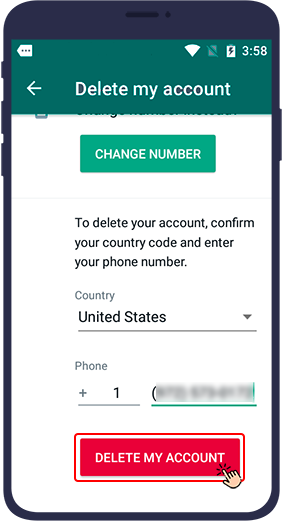 Your account will simply be deleted from the WhatsApp server. It is said that it takes about 90 days for your data to be completely erased from the server, but even during this time, you will not have access to your data.