Download Videos from Instagram
It does not matter what the content is, Learn how to bake a delicious cake, a speech by your favorite character, or any interesting, entertaining clip you watch on Instagram . You will definitely want to download and save all those videos to your mobile phone or computer to share with your friends or watch them again later. But Instagram itself does not offer a specific feature to download videos and pictures, and it has confused users. Now, how can you really download a video from Instagram?
In response, it should be said that there are different ways to download videos and clips from Instagram. In this article, we will introduce and teach these methods.
It is better to know
Republishing the content of others without their permission may be illegal. By downloading a content, you will not own the work and you can not publish it everywhere else you want!
Download Videos from Instagram with Mobile Apps (iOS, Android)
The first and easiest way to download videos from Instagram is to use existing applications. Special applications have been designed for this work, through which you can download your desired clips on Instagram. These apps are usually small and free, and they are not difficult to use. In fact, this is the easiest way, especially since there are different types of them in the market for Android and iOS .
Here are two applications for downloading Instagram videos:
The First Program to Download Instagram Videos: Video Downloader for Instagram
To use this program, follow the steps below:
Step 1
Open your desired clip (video post) on Instagram. Then touch the three-dot symbol at the top right of the image to open the menu.
Step 2
Select the Copy Link option.
Step 3
Then open the Video Downloader for Instagram app and select the Paste button. After the link appears in the special bar, the video will be automatically downloaded and saved.
The Second Program to Download Instagram Videos: Insta Saver Pro
With this app, you can also download and save all kinds of content on Instagram, such as photos, stories, profile photos and videos, for free on your phone.
There are several other programs (such as Downloadgram or Instadownload) that you can use as you choose.
Warning!!!
Do not trust any program to download Instagram videos, and preferably use the same programs mentioned. Because video download peripherals are not officially approved by Instagram. And to download and save files, they need access to your phone's personal files. Allowing these apps to access your phone's internal space may affect your privacy.
Download Instagram Videos by Recording the Screen of a Mobile Phone
To protect the personal information stored on your mobile phone, you may not intend to use other programs to download videos from Instagram. In this case, there is another way to save Instagram videos on your phone and that is to record the screen while you watch your video. (Some phones have a Screen Recorder option that allows you to easily record the video from your phone screen.)
Download video from Instagram on PC
Download video from Instagram directly through browsers
To do this, look for the source code of the page which has shared the video.
Do the following:
Step 1
Open your browser and display the video you want to download in a new tab.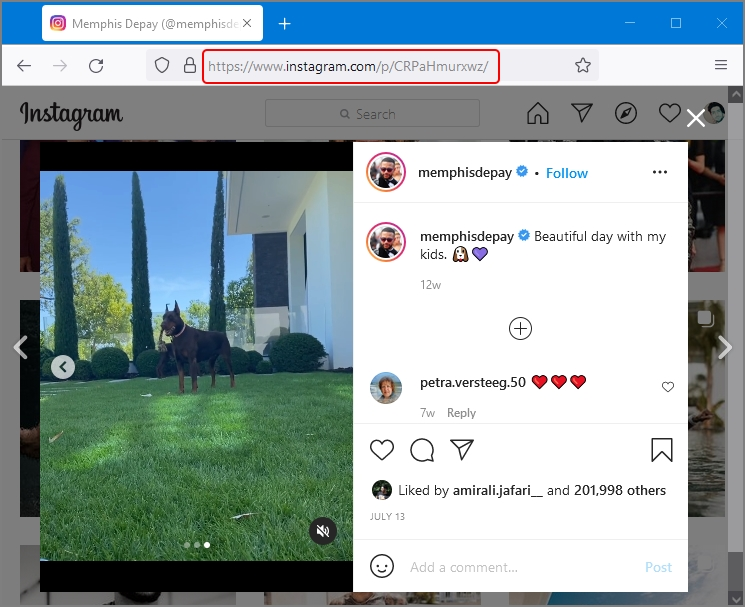 Step 2
Right-click on it and select inspect.
Step 3
Press Ctrl + F to open the find bar. Enter the word.mp4 in this bar and search. The search results should show the part of the page code that contains this phrase. Now you need to find a link that starts with "*" = src> and ends with.mp4.
Step 4
Copy the link and open it in a new tab. You will see the video play. Now you can easily download the video by right-clicking and selecting save video as.
Download video from Instagram through sites
Download Videos From is one of the best online tools for downloading videos from various social networks. This site has various capabilities and is easy to use.
You can use this site in the following way:
Step 1
Copy the link of the video you want to download from Instagram.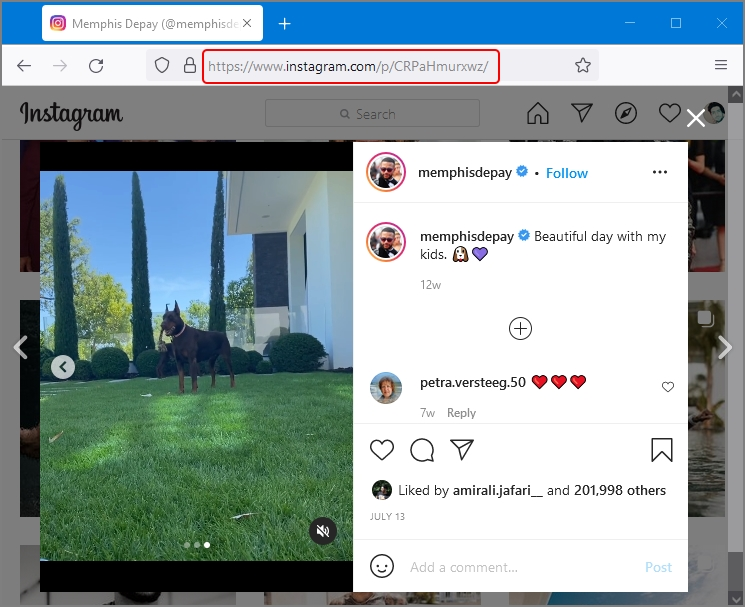 Step 2
Go to Download Videos From and paste the link in the special bar.
Step 3
Select Download MP4 below the bar to download the video.
Download Instagram videos using vUser Download from Instagram Bot
One way to download video from Instagram is to use vUser Download from Instagram Bot. This bot is designed to be installed in a Windows system and can download all kinds of media, including videos, from Instagram. This bot is completely secure and does not ask for your Instagram username and password to download videos. Just give the bot the link of the video you want on Instagram so that the robot can quickly download the video for you and save it in the relevant folder.
For more information about this bot and the free download, refer to thisDownload from Instagram Bot
in conclusion
We have discussed different ways to download videos from Instagram for Android and iPhone phones and desktop computers. You can consider your needs and possibilities and choose the best method based on them.