Deactivate Instagram Account
Instagram is a social networking application with unique features in photo and video sharing, which is installed on most smartphones and tablets these days. With all the popularity of this network, sometimes you may want to get away from it for any reason. In this case, by deactivating your Instagram account, you can deactivate your Instagram account temporarily.
Deactivate Instagram Account Temporarily
Deactivating your Instagram account or deleting it temporarily is an easy process that can be done only through your phone or computer browser. Note that it is not possible for you to deactivate your Instagram account within the Instagram application you have on your phone.
How to Deactivate Your Instagram Account
Follow the steps below to deactivate your Instagram account on your computer or mobile phone.
Step 1
Open your browser on your computer or mobile.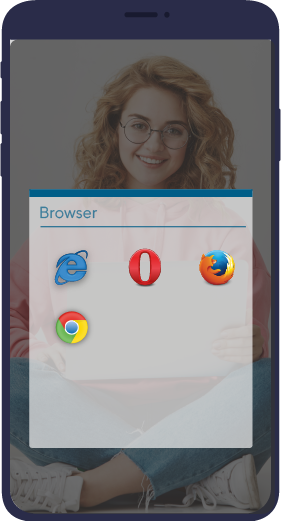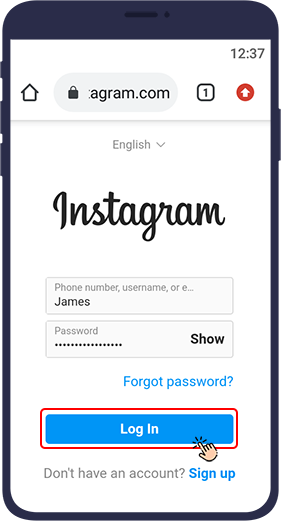 Step 3
At this point, Instagram asks you: "Save your Login Info?". Click Save Info or Not Now.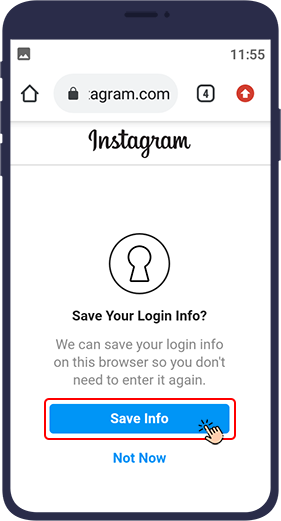 Step 4
Click on your account image to log in to your profile.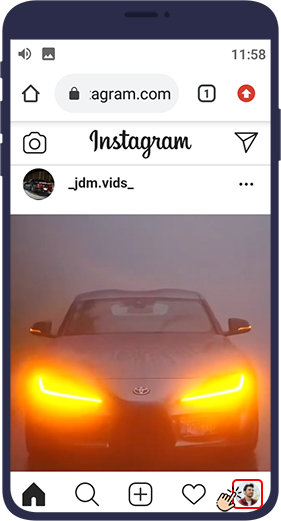 Step 5
Select the Edit profile option.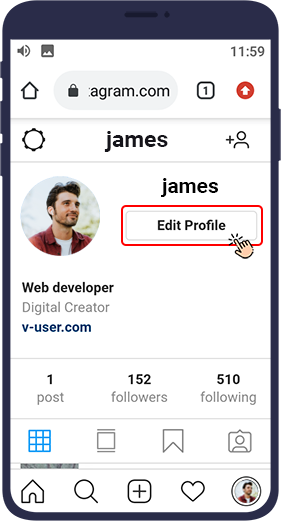 Step 6
Drag the page down and click "Temporarily disable my account " at the bottom right of the page.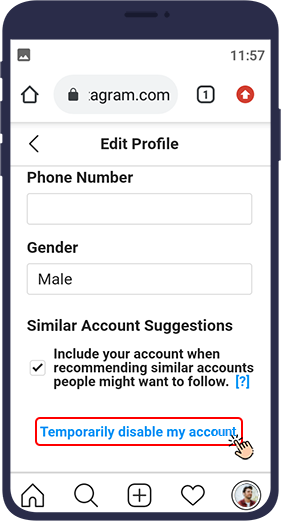 Step 7
Here you are asked why you want to disable your page (Why are you disabling your account?). Choose one of the options.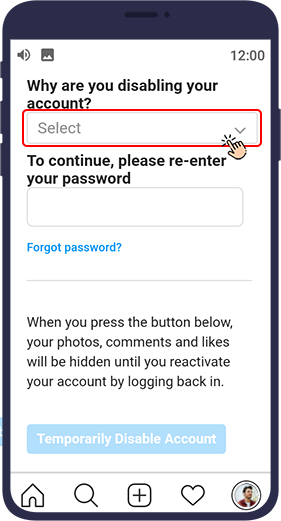 Step 8
Then re-enter your Instagram account password in the "To continue, please re-enter your password" section.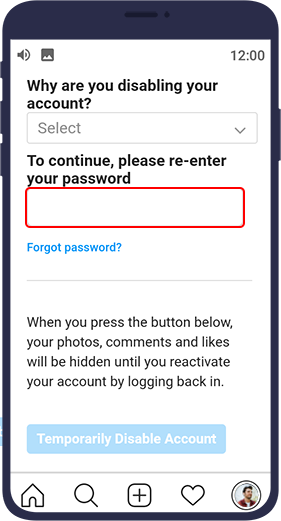 Step 9
Finally, click on Temporarily disable account.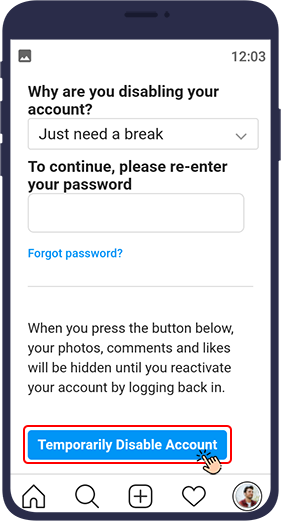 At this stage, Instagram will notify you that your account has been deactivated. You can activate your account anytime by visiting Instagram again and logging in to your account.
Note
If you follow these steps, your followers will no longer be able to see the content of your page. Doing these steps will prevent anyone from seeing or even finding your profile until you reactivate your account.
In the following, we will answer the common questions asked about deactivating an Instagram account.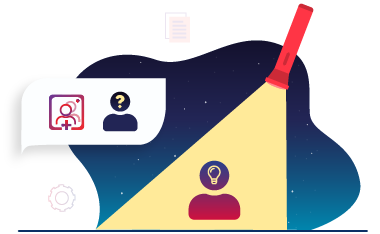 Frequently Asked Questions
on Deactivating Your Instagram Account
What happens when you deactivate your Instagram account?
Deactivating an Instagram account is very different from
deleting an Instagram account.
After you deactivate your account, none of your photos, comments, likes, or even profile will be visible to others, but that does not mean they are lost. Your account will remain hidden until you decide to reactivate it.
How long can you keep your Instagram account inactive?
You can keep your account inactive for as long as you want and there are no restrictions in this regard. Of course, keep in mind that you can only deactivate your account once a week. This means that once you have deactivated your account, you must wait at least one week to deactivate it again.
Do we lose our followers when our Instagram account is inactive?
No! Because Instagram completely saves and preserves all your account information during this period. In addition, when you deactivate your account, your Instagram account is completely hidden and no one can find you at all to unfollow you!
How can I reactivate my Instagram account?
As we said before, you can activate your account just by logging in to the website or Instagram app, whenever you want. Doing so will activate your page again just as how you saw it the last time.