The Effect Of Direct Traffic On SEO
If you are running a business on a website, you are certainly aware of the importance of SEO on your sale, but you may not have heard about the impact of direct website traffic on SEO because it seems a little unlikely that direct visit to your website will affect SEO. Here we need to answer two very important questions in this regard.
First, can Google even notice the direct traffic to your website?
And secondly, if Google notices the number of direct visits to your site, why should you consider this factor as one of the SEO factors?
But before answering the above questions, it is necessary to define some of the phrases used in this article. First, what do we mean by "direct visit" in this article? Secondly, what do we mean by "SEO" here? Is it anything different from search engine optimization?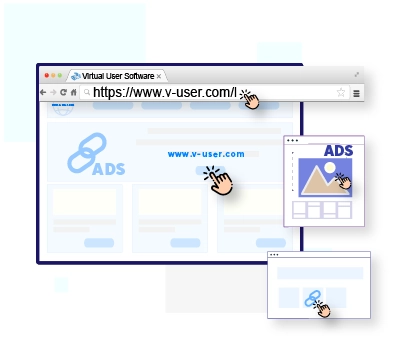 Direct Visit (in this article)
The direct visit we are talking about here includes all methods of visiting the site except the method of entering the site through Google search. Because obviously, Google can easily recognize the visits that are from its own site, and the subject of our discussion here are those visits over which Google has no direct control.
For example
Someone types your site URL directly into their system browser and enters your site.
A bot does the same job and visits your website with different IPs.
Users click on your different types of ads such as banner ads, email ads, pop-up ads, guest posts on other websites to visit your site.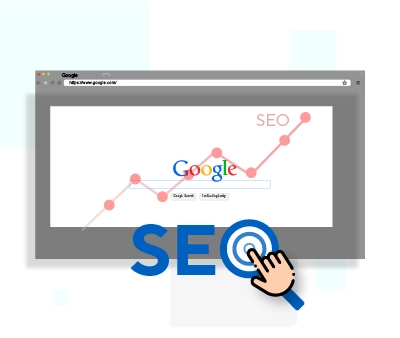 SEO (in this article)
Although in general, SEO, or search engine optimization, is a set of activities that are done to improve the performance of your site based on search engine standards and algorithms and attract more visitors, but in this article, by SEO, we mean to Improve the site's ranking in Google search results page for a variety of keywords.
Now let us discuss the main questions posed at the beginning of this article.
The first important question: Can Google even notice the direct traffic to your site?
Yes, Google has the ability to detect direct visits to sites. But here is the question that may come to your mind: how does Google get access to the statistics of direct visits to websites?
In the Make searches and browsing better section of the Chrome browser settings, by default, the URL of all sites that the user visits through this browser is allowed to be sent to Google. This means that if you visit a site through the Chrome browser, the URL of that site will be sent to Google. By collecting this data, Google detects the number of visits to the site. In its Privacy Policy section, Google also states that it collects the IP address and the last site you visited.
Since Internet users use a variety of browsers such as Safari, Opera, Firefox, etc. and not all of them surf the Internet with the Chrome browser, you may ask if the data sent by Chrome to Google to determine the number of visits to a site Is a valid reference. Statistics show that 64% of users use Chrome browser, the second place belongs to Safari browser with 19% of users and the third place belongs to Firefox browser with 4% of users. You can see the accuracy of this statistic on Wikipedia. This large number of Chrome browser users compared to other browsers has made Chrome data a reliable source for measuring site traffic.
The second important question: Why does Google consider the number of visits to the site as one of the SEO factors?
As you know, Google is a user-centric tool, that is, it pays special attention to the interst and needs of the user, and this has made it the most popular and widely used search engine among Internet users after all these years. Just as when applies for a job position, they present their most brilliant and useful skills, achievements, experience and educational background to the employer in order to attract their opinion, so Google prefers to show the users the most popular and most visited sites in the first search results to help the users to achieve better results in their search by providing them with the most relevant sites.
Now, if many users visit your site directly, Google algorithms will conclude that your site is very popular and has relevant and useful information about the keywords used on your site and can be useful, effective and practical to its users. As a result, if those keywords are searched by Google users, Google will show your site as a popular and useful site to the users searching those keywords, and this means the SEO of your website will improve!
Conclusion and an important point
In general, in this article, we explained howthe increase in direct traffic can have a logical relationship with the growth of your Google search ranking. But you should be aware that the drop in traffic has exactly the same direct relationship with your ranking in Google search results, that is, if you add 500 visits to your daily visits, you will definitely see that the number of your clicks on Google Search Console for different keywords will increase in a short time, but as soon as the visits to your websites stops or the number of visits drops, you will also see an immediate drop in your website rank. We also said that visits should be injected into your site from different IPs using different tricks and methods, otherwise they will not be effective. Of course, we have not gone into much detail about the correct ways to increase the number of direct traffic in this article, but we have tried to open the whole issue to you in a proper way. We hope we have done the right thing.