Differences Between Instagram Panels & Instagram Bots
In general, continuous and effective activity in a popular social medium such as Instagram requires a lot of time and energy. For this reason, special tools have been designed to accelerate and automate marketing activities on Instagram, among which Instagram panels and bots are the most important.
In this article, we first define and then examine the features and benefits of each, and finally compare them with each other from different aspects. Stay with us...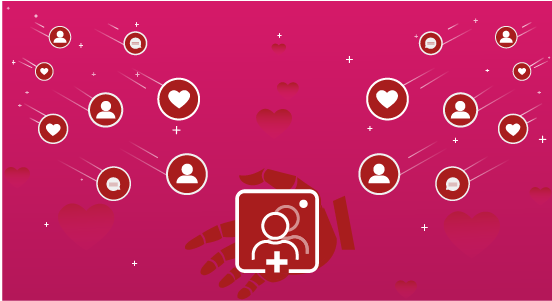 What is an Instagram bot?
Instagram bots are designed to help you with everyday Instagram tasks such as automated liking, commenting and following.
It may seem simple, but doing these simple things takes up a great deal of your precious time. Bots can do all these completely automatically.
You can also program your Instagram bots to automatically follow active users who are interested in your work, with whom you can interact positively and constructively then.
In other words, Instagram bots can help you increase brand awareness and attract followers naturally and effectively.
How do Instagram bots help attract followers?
One of the great benefits of using Instagram bots is that they work continuously without Instagram time limitations keeping you from it. They can work around the clock to keep your account active.
By setting custom parameters such as targeting specific hashtags and influencers in your field of work, Instagram bots can automatically search for and follow them instantly. So you do not have to check many profiles which will save you time.
Also, as mentioned earlier, Instagram bots allow you to automatically follow, like, comment on their posts, and interact with more people in this environment, which stimulates their curiosity. And they will visit your account. This is the technique using which Instagram bots help you to get more real followers, because it is likely that a significant number of people that the bots have interacted with instead of you will follow you.
To know more about the subject, read the article below.
How does Instagram Robot Increase the Number of your Followers
What are the benefits of using an Instagram bot?
In addition to saving a lot of precious time and attracting more followers organically, here are some of the benefits that Instagram bots offer.
You will be visited more by Instagram users
Instagram limits its new users to follow at most 20 people per hour and only 100 people per day. By automated following, you will increase the engagement rate of your Instagram page and make more people aware of your existence. In other words, Instagram bots follow as many people as possible for you based on Instagram limitations if scheduled long-term. In addition, by sending personal messages to users, they get encouraged to visit your page or follow you.
You will get more likes & comments in a short time
Because you are so exposed to other users on Instagram, you will most likely get likes and comments from people who have been followed by your Instagram bots, and this quick result is invaluable because you do not have to wait long to see the results.
Organic increase in the number of followers in a short period of time increases your brand awareness and thus your chances of generating sales leads. By directing new audiences from Instagram to your website, you can make a great sale.
You will get real Instagram followers
The followers attracted by the new Instagram bots are much better than the followers you buy because a high percentage of them are real people. When you buy Instagram followers, you are actually buying fake accounts that will not have any interaction with your page. On the other hand, Instagram bots allow you to reach and attract real and active people in your field who are likely to interact with your posts in the future.
To know more about fake followers, read the article below.
Fake Followers Vs Real Followers on Instagram
If you are interested to know more about buying real followers on Instagram, read the article below.
Buying real followers on Instagram
You can become an Instagram influencer
When the people interested in your field see that you have a high-quality page and a significant number of real followers, they are more likely to ask you to promote their brand or service, and this opportunity will significantly increase your credibility. This will make your brand more credible and more likely to attract users in the future.
What is an Instagram panel?
In general, panels are an interface for setting up a bot or software, which does the main work in the background. In fact, the panel itself is not a bot and is only a means of relating the user to the bot or software that does the work.
Take SMS panels. In these panels, you never have access to the SMS sending software itself, and you only make the settings so that the SMS can be sent according to it. Instagram panels are the same, and are in fact a graphical user interface between the user and the servers of Instagram bots, and allow users to set up and direct activity without having to deal with the details of the bot's operation.
Keep in mind that Instagram's new policies against Instagram bots have been strengthened, and this platform has severely restricted the API access it provided to Instagram panels, so most panel bots are down and only the software bots that support human hand movement simulation are active, which we will introduce later.
How to use Instagram panel?
These panels are designed to be easily usable by users. They usually have a simple and practical design and users spend less time setting up and operating them. However, there are options for people to customize their panel to suit their needs.
To use the panel, you must follow the steps below:
Find the right panel (the features of the right panel mentioned below).
Register in the panel.
Enter the orders and settings for your page in the panel.
All you have to do is the above. As we said before, in the background of the panel is an active bot that takes tasks from you and reports you the result at different stages of the task.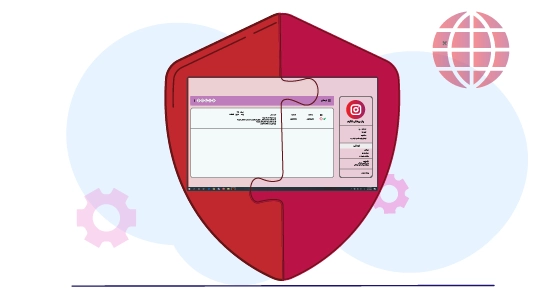 Select the appropriate Instagram panel
There are some features to keep in mind when choosing the right Instagram panel.
Reliablity
Since Instagram panels need your account username and password to perform promotional activities on your account, you must be very careful in choosing a server for these types of panels. The selected panel must be reliable and have sufficient experience in this field. Otherwise, there is a possibility of receiving poor services and damaging your Instagram page. For example, some Instagram panels may sell likes and followers through a set of registered accounts on their site. Since the clients give them access to their account, they can easily like or follow others using their clients' Instagram accounts. The unreliable panels may also exploit your page and misuse the information. You should look for the reliability of the site by examining the history and opinions of those who have used their services before.
Having a secure payment gateway
The Instagram panel that you use should provide you with a convenient and secure way to pay your bills.
Offering desirable serviced and support
Quality service and support is an important factor to consider when buying any type of online service. By Asking the support team a simple question, you can assess the quality of their support. They can be counted on if they respond in a timely and appropriate manner.
But if you see that the customer service of the desired Instagram panel is poor, you should consider taking another panel, because most likely when using the Instagram panel, you will have problems and questions that if you do not provide timely response by the support of that panel. You can not easily solve them yourself because you have no access to the main software doing the work while working with the Instagram panel.
Which is better to buy: Instagram panels or Instagram bots?
(Comparison of Instagram panel and bot)
In terms of function and ease of use
In general, due to the graphic and simple design of the panel user interface, it is

easier to work with than the bot

, because as we mentioned at the beginning of the article, the panel is the interface between you and software (bot) and reduces the hassle of conflict with the settings of that software for you.


But the Instagram robot will be installed directly on your system and all the settings and how it works will be up to you.

Instagram bot is not limited to the number of accounts; This means that you can automate matters related to

any desired number of Instagram accounts

using the bot, but you usually purchase each panel to configure matters related to only one Instagram account.
Software bots run on your

personal system or VPS

, but Instagram

panels do not need the system

because the robot runs on the panel's own servers.
Panels use a system called API. In the past, Instagram itself provided an API for bots to companies providing these services. But now, with the change of approach and Instagram algorithms, this process has stopped.

For this reason, most of the panels are now out of order and using them causes problems such as action blocking on Instagram

. But Instagram bots, if they have high technology and quality, can do their job easily and do not cause any problems. For example, vUser increase instagram followers Bot Bot Package and Instagram Mass DM Bot Bot Package use the human hand movement simulation method, which makes them indistinguishable from Instagram.
In terms of cost
Software bots are a tool and are provided to you once purchased, so there is no other cost for you. But Instagram panels are a service and you have to pay a monthly or annual fee to use the services of these panels. Now if you want to use the panel for a long time (for example, several months or years), the total cost is from the bot. As we said in the previous section, the panel has a limit on the number of accounts used, and if you use multiple accounts, you have to buy several panels, which in turn increases the cost. But the robot does not have this limitation.
In terms of security
To use an Instagram panel, you must insert your page information (username and password) and in fact provide this information to the company providing the Instagram panel service. On the other hand, the activity of the bot or software in the background of the panel is not clear to you, and if you use the Instagram panel, there is a possibility of your page being exploited. But using an Instagram bot, all control and adjustment are in your hands and all the actions of the bot are done in front of your eyes and in your system, there is no need to worry about the security of your Instagram page.
Conclusion
Now being familiar with Instagram panels and Instagram bots and the advantages and disadvantages of using each one, it is time to decide which one of these two Instagram marketing tools will be better for your needs.