Many Instagram users are unaware of the rules and restrictions imposed by Instagram, which can lead to problems such as their account being disabled. Therefore, understanding the restrictions and rules of Instagram help users to minimize the risk of losing their account and being disabled.
In this article, we are going to introduce a variety of unconventional activities that may cause your Instagram account to be restricted or disabled. Stay with us...
Note
Note that the basic rules of Instagram are available in the Term of Use section in the Instagram website, but not all the reasons for imposing these limitations have been published anywhere. In this article, we have tried to introduce you to the types of Instagram limits and their reasons, based on our own personal experience and the valuable information that vUser Instagram Bot users have shared with us.
Types of Instagram Limits
There are three types of Instagram limits:
The First Type of Instagram Limit
Action Blocked
Among Instagram users, there are people who try to increase the number of the followers on their pages by following and unfollowing users and leaving too many comments in a short period of time. Instagram identifies such behavior as spam activities and temporarily blocks the account that performs such actions. In this case, an Action Blocked message will be sent to this account. Receiving this message means that this account, for a certain period of time, will not be able to perform certain activities (or no activity at all) for which it has surpassed the limits.
Some of the main factors that lead to Action Blocked include the following:
Using VPNs, Proxies, VPS with a different IP location of yours
Following many users in a short period of time (more than 50 follows per hour)
Exceeding the limit set for the number of likes, comments, sending DMs
But these restrictions are not the same for all users and depend on factors such as the age of the Instagram account, the number of followers, the amount of activity, the engagement rate of that account, etc.
For more information on the factors that lead to get action blocked, you can refer to the article that we have provided in this regard and published on our website.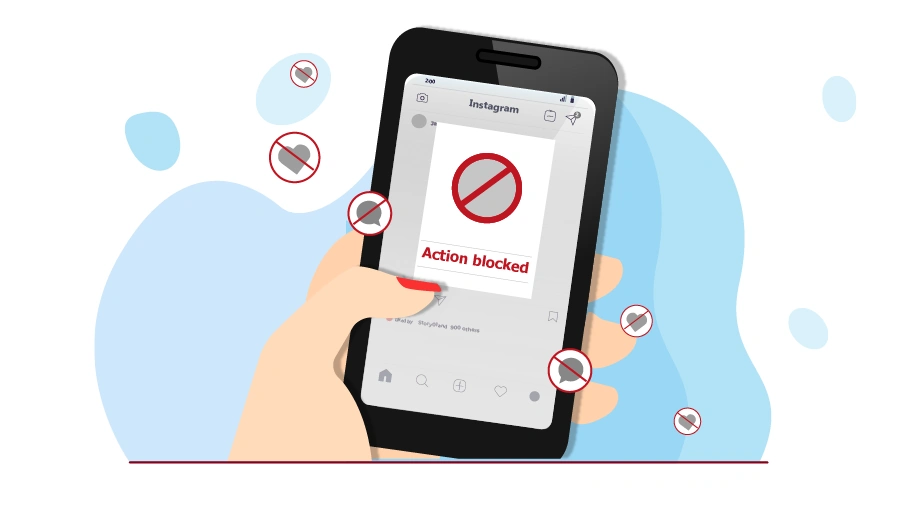 Article link Key Content about Action Blocked Key Content about Action Blocked
The Second Type of Instagram Limit
Shadow Ban
Shadow Ban is one of the Instagram restrictions that can happen for different reasons. Shadow Ban literally means prohibition in the shadows and prevents your page from growing. Meaning that it prevents your page from being seen in hashtags and Instagram Explore, and Instagram does not suggest your page to others, and ...
When shadow banned, it seems as if you have made your public page private, and your activity is only shown to your own followers and your page is hidden for public. If you have gotten shadow banned, only your followers have access to your content and the users who are not your follower but follow your posts through hashtags will no longer have access to your posts; as the result, in case of getting shadow banned, you are active but your activity is in the shadows, and for this reason, your page visit will greatly drop.
Some of the reasons that make your account shadow banned include:
Unusual number of mentions in the comments
Excessive use of hashtags
Being reported frequently
Here we have summarized the main factors of being shadow banned, but we have explained these factors and have offered practical solutions to fix the problem in a separate article on our website.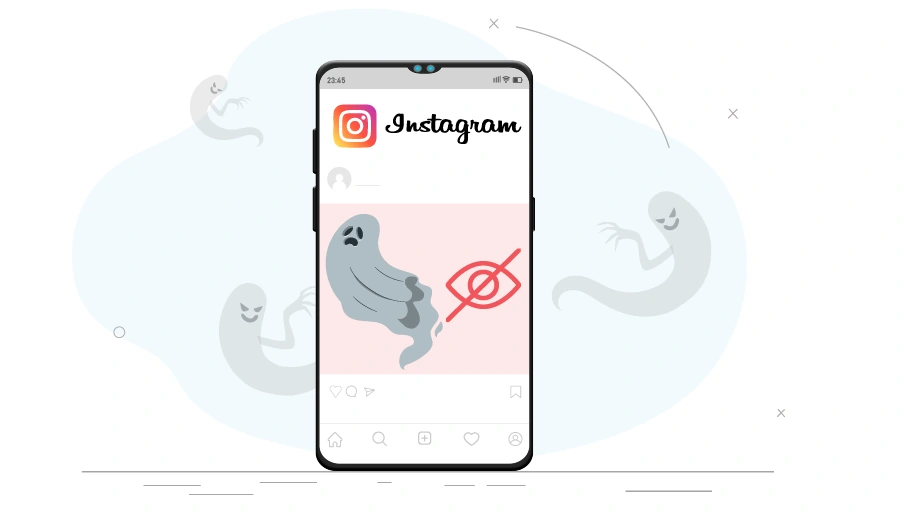 Article link Eevrything You Need to Know About Shadow Ban in Instagram Eevrything You Need to Know About Shadow Ban in Instagram
The Third Type of Instagram Limit
Account Block (Disabled) in Instagram
An account is blocked when you cross the rules of Instagram for any reason. The most important Instagram rules that cause your Instagram account to be blocked include the following:
Posts promoting terrorism, crime, violence, sexual service, animal abuse, etc.
Buy and sell Instagram account
Purchasing and selling illegal goods and services
These items are the main reasons for your account getting blocked and you can see the full list of these rules on the main Instagram website .
You had better follow the principles and rules of Instagram carefully so that your account does not get blocked by Instagram, because blocked accounts will hardly be restored. When your Instagram account is blocked, even your username will be blocked and you will no longer be able to create a new account with your blocked Instagram username.
Although in some cases, your Instagram account may be blocked even when the rules are not violated. But if you think that you have not crossed the basic rules of Instagram and Instagram has blocked your account by mistake, you can get your account back by sending an email and clarify your activities to Instagram. However, using this method (sending an email to Instagram support) is not a guarantee for your disabled account to be recovered and your account is likely to remain disabled forever, but the Instagram staff may check your account activities or be influenced by the text of your email, and return your blocked account to you as a result. This process is not very easy. To get acquainted with the methods of recovering a disabled Instagram account, you can get help from the content in the following article.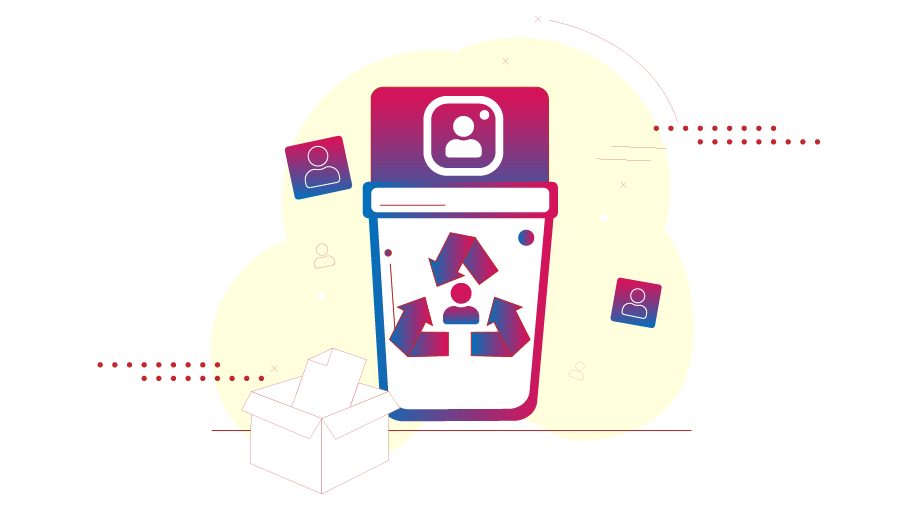 Article link All about Instagram account recovery All about Instagram account recovery
Wrapping Up
In this article, we have reviewed the types of limits that Instagram imposes on its users and the reasons that lead to these restrictions. We have also introduced a number of articles in which some solutions are provided for each of the Instagram limits, so that, in case of these restrictions, you can recover your account with the help of the content of these articles.
If you want to grow your Instagram page faster than using the usual Instagram methods on this platform, but you do not want to get involved with the Instagram limits, you must follow the rules mentioned in this article and use the tools that work according to the Instagram algorithms and rules.
One of the best of these tools is the vUser Increase Instagram Followers Bot Package
This bot is a completely reliable tool that enables the rapid growth of your Instagram account and can reduce the risk of your account being blocked to the least. Because the vUser team, as a result of years of experience in the field of activity on Instagram and communication with users of the Increase Instagram Followers Bot Package has mastered all the restrictions, principles and rules of Instagram and has considered all the necessary points in designing this bot.
If you want to know more about how the vUser Increase Instagram Followers Bot Package works and how to prepare it, you can refer to the webpage of this product at the vUser website.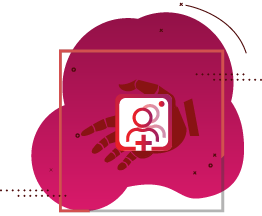 Product link Increase Instagram Followers Bot Package Increase Instagram Followers Bot Package